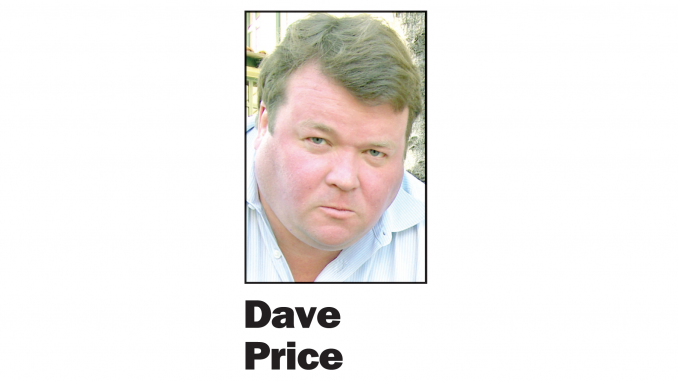 OPINION
BY DAVE PRICE
Daily Post Editor
Traffic and development in Menlo Park may have reached the tipping point.
The two members of the Menlo Park City Council who were elected in November, Betsy Nash and Cecilia Taylor, are proposing a moratorium on all non-residential construction citywide and another moratorium on any housing developments over 100 units in the Belle Haven neighborhood east of Highway 101.
Council will take up the proposal tonight (June 11). It needs the support of four of the five council members. If there's support, the council will tell City Attorney Bill McClure to write up the moratoriums for a vote on July 16.
Initially, the moratoriums would last 45 days, but could be extended for up to two years.
A complete failure
When a city imposes a moratorium, it is an admission that all of its planning efforts over the past few years were a failure. If council members pass one or both moratoriums, they will be tacitly acknowledging that the hundreds of hours of public hearings, the numerous plans, development caps, the millions spent on consultants and the thousands of hours of work by city planners were for naught.
But a series of errors by the city government led to this crisis. City Council in 2012, anxious to respond to the criticism that abandoned car lots on El Camino Real were eyesores, passed the El Camino Real-Downtown Specific Plan that was intended to accommodate growth for 20 years. But within five years, developers had gobbled up 74% of the square footage intended for commercial space over that two-decade span. Oops.
And it happened again. In 2016, the city spent hundreds of thousands of dollars on consultants to create a zoning plan for the east side called Connect Menlo that was supposed to last until 2040. But by 2018, all of the commercial space allowed under Connect Menlo had been eaten up.
Hitting the pause button
Despite all the planning and regulations, traffic has overwhelmed parts of Menlo Park and little has been done to abate the housing crisis that has literally forced people out of their homes.
Nash and Taylor, in their proposal for the moratoriums, are essentially saying the city needs to hit the pause button and regroup.
(Their proposal has created a dilemma in our newsroom, where we have been discussing the plural of moratorium. Merriam Webster gives the first plural as "moratoriums" but the second choice is "moratoria," which sounds more erudite. I'm using "moratoriums" because nobody has ever accused me of being erudite.)
'Yes' on one, 'no' on the other
I think Nash and Taylor have got this half right and half wrong.
A citywide moratorium on non-residential construction makes sense because the city has failed to require developers to solve the traffic and housing problems they have created. Land owners should have the right to do pretty much what they want on their property, but if it makes life worse for their neighbors, they need to completely solve those problems.
On the other hand, the ban on east side housing developments over 100 units would be disastrous. It would halt the construction of 483 apartments at 180-186 Constitution Drive and 320 more at 115 Independence Drive.
In the midst of a severe housing shortage, we shouldn't be putting the brakes on new homes. Especially homes replacing industrial buildings.
And when state Sen. Scott Weiner's Senate Bill 50 comes back to the Legislature, the proponents are going to say, "Local communities can't be trusted to do their share to alleviate the housing crisis. Look, Menlo Park has slapped a moratorium on new housing."
Menlo Park will become the poster child for why cities shouldn't have local control over housing.
Also take notice that the housing moratorium would only apply to the City Council district of Taylor, and not anywhere else in the city. What's up with that?
A few questions:
• Two years will go by quickly. What does council want to change during the moratorium? What does success look like?
• Who gets an exception? If a developer already has an application pending, does that get approved during the moratorium?
• Given the poor record of planning consultants in the past, should the city hire another consultant during the moratoriums to re-work the zoning code? Is there a better way?
• Why weren't the moratoriums brought up by Nash and Taylor when they were running for council last fall? Wouldn't a voter who might oppose the moratoriums have the right to know what they were planning?
• Is the council ready if Facebook sues because the citywide moratorium will halt its 1.75 million-square-foot Willow Village office development on Willow Road? How much will the city spend defending such a suit?
I raise these questions as a devil's advocate. This extraordinary move needs to be carefully thought out. It shouldn't be a knee-jerk reaction.
Editor Dave Price's column appears on Mondays. His email address is [email protected].