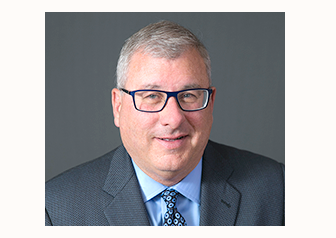 This story was originally printed April 16 in the Daily Post.
BY EMILY MIBACH
Daily Post Staff Writer
Jim Hartnett, the head of Caltrain, SamTrans and the San Mateo County Transportation Authority, has landed a $50,000 bonus, which brings his total pay, including benefits, to $543,792 for his fourth year on the job, according to SamTrans.
Here's how that breaks down:
• $289,483 base pay
• $80,000 for heading Caltrain, which was raised to $85,000
• $25,000 stipend for heading the Transit Authority, an agency that collects a transportation sales tax and doles it out for road and mass transit projects.
• $50,000 bonus
• $54,500 put into deferred compensation plans, somewhat similar to a 401(k), that he can draw upon at a later time
• $17,384 put into a third retirement plan
• $12,480 in health benefits
• $9,944 in CalPERS contributions
The SamTrans board on April 3 unanimously approved the bonus because Hartnett had "excelled in his performance last year," General Counsel Joan Cassman said at the meeting.
Hartnett makes more than his contemporaries in public transit. Salary information for 2018 was not immediately available for the heads of other public transportation agencies, but this is what they earned in 2017, according to salary tracker Transparent California:
• San Francisco Metropolitan Transportation Agency Director Edward Reiskin, $405,747
• BART General Manager Grace Crunican, $504,956
• VTA General Manager Nuria Fernandez, $436,236
• Los Angeles Metro CEO Phillip Washington, $425,016
• Sacramento Regional Transit General Manager Henry Li, $352,052
Hartnett in 2017 got $522,340, according to Post archives.
Hartnett's contract year starts April 1 each year, said SamTrans spokesman Alex Eisenhart, and the bonus was for work done in the contract year from April 1, 2018, to March 31, 2019.
Retroactive raise
On Jan. 9, Hartnett also received a retroactive $50,000 bonus for his 2017-2018 performance evaluation, which was done on April 4, 2018, according to a resolution passed by the board at the April 3 meeting.
But after that April 4, 2018, evaluation, then-board president Charles Stone read a statement, saying that despite Hartnett exceeding his goals for that year, Hartnett asked to not take the proposed 3% pay raise or $50,000 bonus.
At the time, SamTrans said it was short on cash, and began the Get Us Moving San Mateo County campaign, which culminated in the Measure W half-cent sales tax, which was ultimately approved by voters.
The tax will bring in about $80 million a year, half of which will go to SamTrans and public transit in the county.
At the April 3 meeting, the board also approved a 3% increase for Hartnett's next contract year, which began April 1, boosting his $289,483 salary to $298,168.
If everything else in his pay remains the same, and he gets another $50,000 bonus, that would put him at earning around $552,476 in his next contract year.
Hartnett's contract was also extended to March 30, 2023.