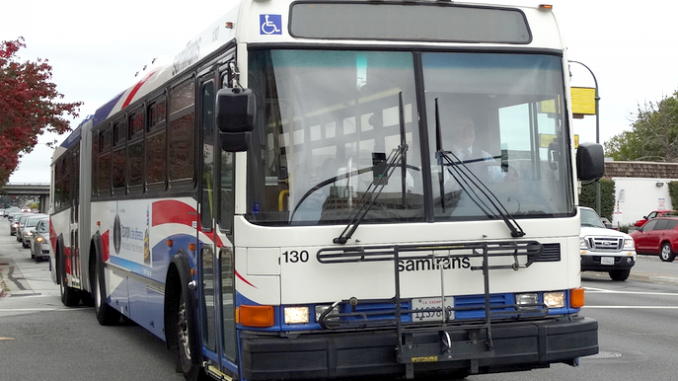 DAILY POST EDITORIAL
Here we go again. Another ballot measure that promises us that if we just raise taxes again, traffic congestion will go away.
"Measure W will help you and your family spend less time stuck in traffic so you can get to work, school and home faster," the ballot argument in favor of this half-cent sales tax increase reads.
Half of Measure W, about $40 million a year, will go to fund the bureaucracy at SamTrans, the transit agency with all of those empty buses rumbling around on our streets.
If SamTrans were the answer to traffic congestion, we would have seen the results years ago. SamTrans isn't the solution to anything.
Pet projects
The rest of the money will go to the cities so elected officials can spend money on their pet projects like road diets.
Like all of the other transportation taxes you've been asked to approve over the years, this won't solve anything.
And that explains why so many local leaders — like state Sen. Jerry Hill and Congresswoman Jackie Speier — haven't endorsed Measure W.
This is just a taxpayer-funded bailout of SamTrans.
If you want to deal with serious traffic congestion programs, think ahead to when Caltrain will be running trains more often than they do now. The crossing gates will be down more minutes out of every hour, causing backups throughout the mid-Peninsula. Now is the time for the community to start cobbling together the money to pay for bridges over or under the tracks, something planners call grade separations. These grade separations will run more than $100 million a piece, given the cost of acquiring land near these intersections. Where's the money for that in Measure W?
Yet the geniuses who put together Measure W only allocated 2.5% of the money this tax will generate for grade separations. That's $2 million a year, which won't build any grade separations.
The authors of Measure W — the Board of Supervisors and SamTrans — want to increase taxes but don't have any clear ideas about how to fight traffic bottlenecks.
Underhanded campaigning
Another reason to reject Measure W is the underhanded way this was brought to the voters. It's legal (though unethical in our view) to spend tax dollars on a ballot campaign before it is officially put on the ballot. So the county and SamTrans spent $1 million of your money on a campaign called Get Us Moving, or GUM.
They used the campaign to reach out to voters and groups that would support the measure before this hit the ballot. The idea was: Tell us what you want, we'll put it into the measure, and then you get your followers to support the measure.
What it will cost
Approval of Measure W will raise the sales tax to 9.25% in most San Mateo County cities. In Belmont, East Palo Alto and San Mateo, it will go to 9.5%.
If you think sales taxes are insignificant, consider a family who spends $30,000 a year on items subject to the sales tax. A 9.25% sales tax costs them $2,775 a year. To a wealthy family, this tax increase might not matter, but to those struggling to put food on the table, it's quite a hit.
If Measure W is such a good idea, you'd think that there would be a movement in the community to start their own donation-funded campaign to bring forward this tax increase rather than a bunch of bureaucrats funding a campaign with tax dollars.
When the day comes that taxpayers are asked to pony up for grade separations, it will be understandable if the public says, "Hey, I already supported your previous tax increases and toll increases, and they had zero impact on my life. Why should I part with any more of my hard-earned dollars?"
A tax increase for transportation might be acceptable if it funded things that would actually reduce traffic. But the people behind this measure have no track record showing that they'll accomplish anything beneficial. Vote "no" on Measure W.