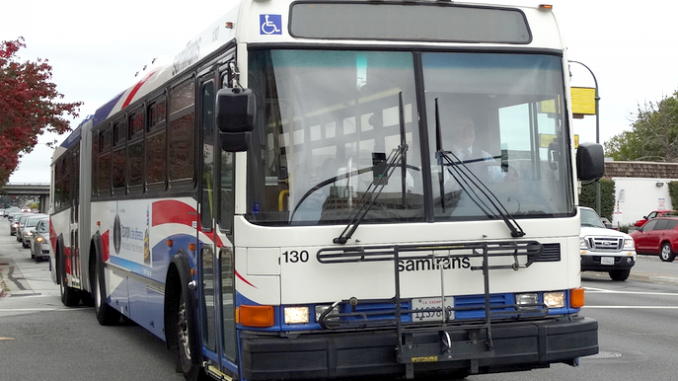 BY EMILY MIBACH
Daily Post Staff Writer
San Mateo County and SamTrans officials are asking residents to approve a half-cent sales tax measure — the third in six years — that would bring in $80 million a year for SamTrans and local transportation projects.
Residents approved Measure A in 2012 and its extension Measure K in 2016, which were touted to fund emergency services, affordable housing projects and parks. Measure K is set to expire in 2046 and the new Measure W would expire two years later, in 2048.
Half of Measure W or $40 million annually, will fund SamTrans and its paratransit services, and $8 million, or 10%, of the tax will go toward mass transit projects, such as part of the cost of bringing a public ferry service to the Redwood City Port and a sliver of the cost of reviving the Dumbarton rail line.
Another $18 million will go to highway improvements and $4 million will go to bicycle and pedestrian projects.
The tax would provide $2 million a year for grade separations, bridges that separate streets from Caltrain tracks.
Dramatic decrease in traffic promised
Proponents of the tax say that Measure W will dramatically decrease traffic. The proponents include Assemblyman Kevin Mullin, D-South San Francisco, San Mateo County Supervisor Dave Pine, San Mateo Fire Chief John Healy, public transit activist Adina Levin, Redwood City Councilwoman Alicia Aguirre, Belmont Councilman Charles Stone and Silicon Valley Bicycle Coalition Director Shiloh Ballard.
"Measure W reduces traffic congestion including bottlenecks at highway interchanges like 101-92 in San Mateo and takes up to 10,000 cars off county highways every work day," the argument for the ballot measure reads.
Opponents argue big companies need to pay more
However, opponents of the measure say Measure W isn't a 21st century solution. The opponents include San Mateo County Republican chair John Boyle, former Pacifica councilman Peter Loeb, San Carlos Councilman Matt Grocott, Sierra Club Executive Committee Chair Gladwyn d'Souza, county Libertarian Chair Harland Harrison and bicycling advocate Andrew Boone.
"We need a Congestion Relief Plan that encourages pedestrians, cyclists and commuters to help reduce the number of vehicle road miles traveled and not increase greenhouse gases. Our local government enabled rapid expansion of commercial development without charging for the needed infrastructure. Instead of paying their fair share to reduce the impacts of their growth, rich companies want to pass the cost onto ordinary people by taxing their daily necessities," the argument against the measure reads.
The tax requires two-thirds approval from voters to pass.