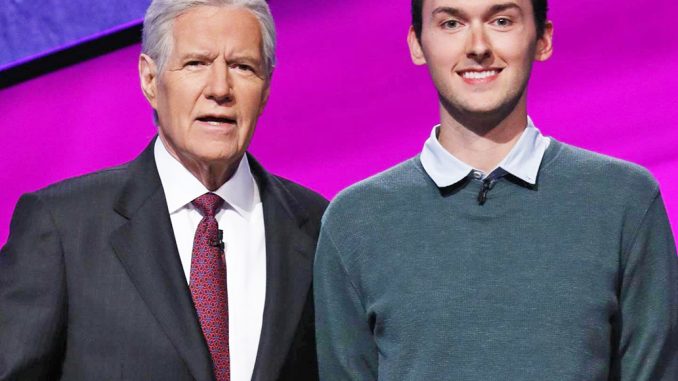 BY ALLISON LEVITSKY
Daily Post Staff Writer
After emerging victorious from last week's episode, Palo Alto High School teacher Trevor Crowell will compete in the semifinals of the Jeopardy! Teachers Tournament this evening (May 13).
Crowell, a first-year Spanish teacher who lives in Mountain View, can be seen at 7 p.m. on Channel 7.
Last week Crowell bet $100 in Final Jeopardy, but still won the game. After two rounds of answers and questions, he was well ahead of the other two contestants with $15,600.
The other two had $1,000 and $12,400.
Crowell told the Post that he's been a fan of "Jeopardy!" all his life. He took an online test to qualify for the show and then auditioned last July in San Francisco.
The show was taped on Stage 10 at Sony Pictures Studios in Culver City in early April. Crowell isn't allowed to say if he won until after the show airs.