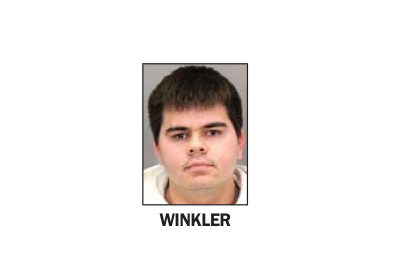 BY ALLISON LEVITSKY
Daily Post Staff Writer
A 19-year-old Los Altos Hills man has been arrested on suspicion of raping and falsely imprisoning a 16-year-old girl he was dating, authorities said yesterday.
Owen Winkler, a freshman photography student at Foothill College, was booked into Santa Clara County Jail on Tuesday (March 26) and is being held on $400,000 bail.
He is accused of raping the girl by means of force or fear, false imprisonment, sexual penetration by means of force or fear, oral copulation by means of force or fear and sending harmful matter to seduce a minor.
Detectives are still pursuing additional leads in the case, Santa Clara County sheriff's Deputy Michael Low said.
"This is one of those cases where we are very cautious on the information that we are giving out," Low told the Post.
Winkler attended Los Altos High School and the Freestyle Academy of Communications Arts and Technology, an alternative high school in the Mountain View-Los Altos school district.
Winkler's parents, who live in Los Altos and Los Altos Hills, did not return the Post's requests for comment.
Winkler is being held at the Elmwood Correctional Facility in Milpitas.