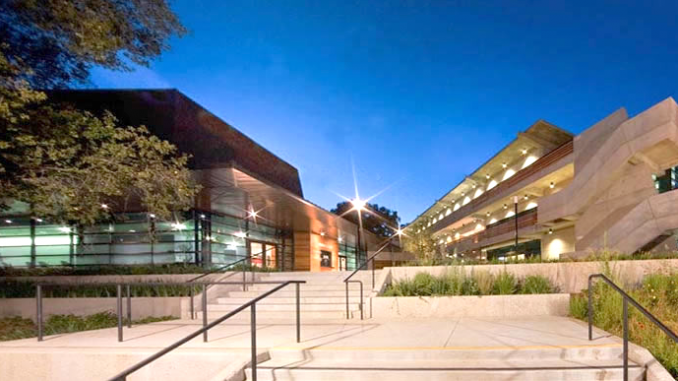 BY ALLISON LEVITSKY
Daily Post Staff Writer
A man was arrested at Foothill College yesterday (Oct. 26) after he was found to have a gun and marijuana in his car, according to the campus police chief at the Foothill-De Anza Community College District.
Robin Hsi, 28, of Sunnyvale, was first seen in his car with a peeled tint on the windows in a parking lot at the college, located at 12345 El Monte Road in Los Altos Hills.
A campus police officer noticed the car, which was parked in a traffic lane of the parking lot, and walked over to see if the person inside needed any help, police Chief Ron Levine said.
The officer tapped on the window, and Hsi rolled it down to reveal a strong odor of marijuana, Levine said. Hsi had slurred speech and was "kind of incoherent."
While the officer was running Hsi's driver's license, Hsi drove off. The officer followed Hsi and stopped him in another spot on campus, where he arrested him.
A search of Hsi's car allegedly revealed marijuana and a gun case on the floor of the backseat, where the officer found a Glock 9-millimeter pistol with two loaded magazines.
Hsi was found to have no connection to the college. Levine said the department was still investigating the case, but that he didn't believe Hsi had posed a threat to the campus.
Sometime before 6:11 p.m., Hsi was booked into the Santa Clara County Main Jail in San Jose on suspicion of possessing marijuana and a concealable weapon.