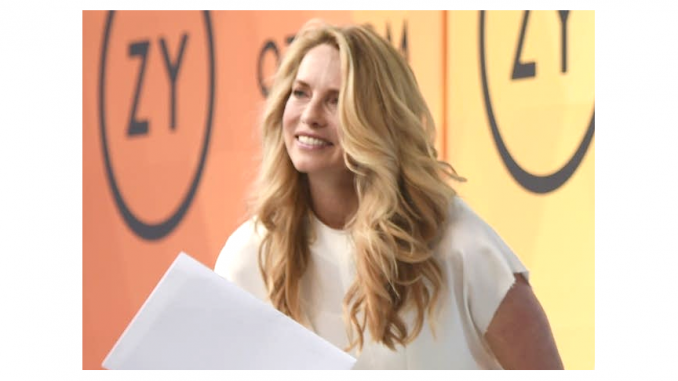 BY ALLISON LEVITSKY
Daily Post Staff Writer
The campaign for Measure Z, a $460 million bond measure that would benefit Palo Alto's public elementary schools, has received $68,883 in campaign contributions — largely from architects and construction companies.
The Committee for Strong Schools, a committee supporting the bond measure, has gotten donations from Steve Jobs' widow Laurene Powell Jobs ($10,000), San Francisco-based Gelfand Partners Architects ($10,000), Sacramento-area BRCO Constructors ($10,000), San Jose-based Aedis Architects ($10,000), Orange County engineering consultant fs3 Hodges ($5,000), Richmond-based Alten Construction ($5,000), Napa-based BHM Construction ($5,000), Palo Alto land use consultant James Baer ($5,000), Baer's company Palo Alto Land Use Consulting ($5,000), Dreyfus Properties realtor Michael Dreyfus ($5,000), Concord construction company Sausal Corp. ($5,000), San Jose land surveyor Carroll Engineering ($2,500), Sunnyvale civil engineering firm Cornerstone Earth Group ($2,500), San Francisco engineering firm Harley Ellis Devereaux ($2,500), San Francisco law firm Dannis Woliver Kelley ($2,000), Alain Pinel Realtors ($1,000), Coldwell Banker Realtors ($1,000), Pacific Union Realtors ($1,000) and Sacramento County engineering firm 3QC Inc. ($1,000).
Previous bond measures in 1996, 2008
The bond requires 55% voter approval to pass on Nov. 6. The district last passed a $378 million bond, Measure A, in June 2008 with 77.6% of the vote. So far, the district has used $340 million from that 2008 bond measure. The district has paid off $101 million of what was issued.
Most of the Measure A funds have gone toward the middle and high schools, including Palo Alto High School's new Media Arts Center and Gunn High School's now nine-year-old aquatics center.
In 2008, the district made a 10-year, $750 million master plan identifying building needs. The plan was to get the first 20 projects out of the way with the 2008 bond, then go back to voters for the second half of projects.
School board trustee Todd Collins said the district handled the 2008 bond much more responsibly than its prior bond in 1996, which targeted deferred maintenance and seismic upgrades but was poorly managed and confused the public about expectation.
Since then, the district has brought in retired Chief Business Officer and interim Superintendent Bob Golton to manage the bond part time, which Collins said has made a huge difference.
Focus shifts to elementary schools
The district now wants to fix up its elementary schools. Of the 12 grade schools, nine have barely been updated in the last 50 years. Planned renovations include expanding the schools' libraries and multipurpose rooms, many of which have their original flooring, walls and electrical.
They're also sized for a student population that was 50% to 75% of what the schools accommodate today.
The schools would also get new, accessible playgrounds with the bond, Collins said. The district is building smaller versions of the Magical Bridge playground, the popular attraction at Mitchell Park that allows kids of all abilities to play.
That playground cost $4 million to build, but the smaller, less costly versions would cost between $300,000 and $600,000 at the elementary schools, Collins said. The first one will be at Addison Elementary School. Santa Clara County is covering half of the $600,000 cost at Addison, and the district is applying for similar matching grants at the other planned playgrounds.
Other supporters of the bond include the Barron Park PTA ($998), Palo Alto school board President Ken Dauber ($500), school board Vice President Jennifer DiBrienza ($500), former school board trustee Barbara Klausner ($250), Palo Alto City Council candidate Alison Cormack ($250), former Planning Commissioner Arthur Keller ($250), Palo Alto retiree Neilson Buchanan ($250), Palo Alto volunteer Nana Chancellor ($250), former Mayor Pat Burt ($250), school board trustee Melissa Baten Caswell ($200), Santa Clara Valley Water District board member Gary Kremen ($150), school board trustee Terry Godfrey ($100), Portola Valley retiree Walter Hays ($100) and Parent's Place educator Heidi Emberling ($100).