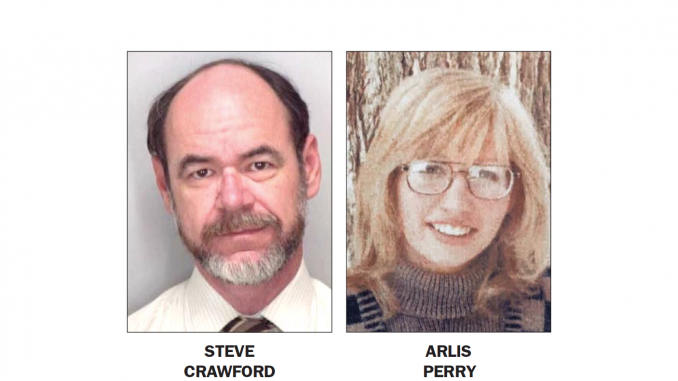 From staff and wire reports

A man linked by DNA to a 1974 ritualistic church killing on the Stanford campus killed himself this morning (June 28) after detectives arrived at his San Jose apartment to serve a search warrant, according to the Santa Clara County Sheriff's Office.
Steve Crawford, 72, died in his apartment at 5255 Camden Ave., near Kooser Road, authorities said.
Crawford was a security guard who claimed to have found the body of 19-year-old Arlis Perry inside Stanford Memorial Church on Oct. 13, 1974. Perry had fought with her new husband, then-sophomore Bruce Perry, earlier that day and had come to the church at night to pray.
Perry was found with an icepick in the back of her head and was naked below the waist. She had been molested with a 3-foot altar candle and another candle had been placed between her breasts.
"Crawford had been a person of interest since the beginning of the investigation," Santa Clara County Sheriff Laurie Smith said. "Our detectives continued to piece together additional information to this tragic puzzle and we were able recently to link Crawford's DNA to the crime scene."
"We finally have closure on this case," said Smith, who described the murder as a "callous" act.
Deputies began making entry into Crawford's home, but they saw him holding a handgun and they "immediately backed away," she said.
They heard a gunshot a short time later but no deputies fired their weapons.
Deputies entered the apartment and located Crawford with what appeared to be a self-inflicted gunshot wound to his head. Crawford was pronounced dead at the scene.
Smith said deputies had recently "ramped up" contact with him, including interviews and interrogations.
She said the victim's family heard about his death, and is appreciative of her office's investigation.