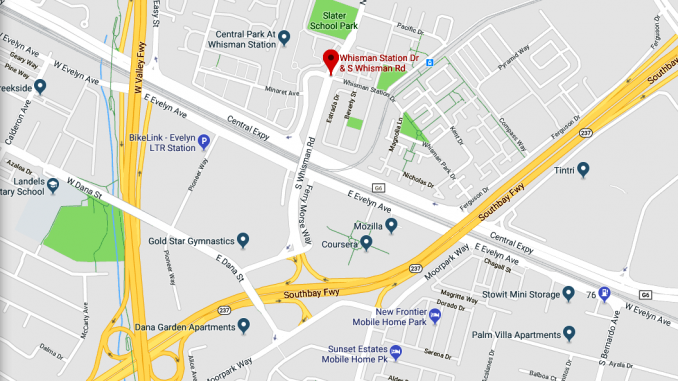 Mountain View police are trying to identify a hit-and-run driver who seriously injured a woman.
Police responded to the area of Whisman Road and Whisman Station Drive at 11:45 p.m. Monday after receiving reports of a woman calling for help.
They located a 19-year-old woman bleeding from her head who was lying on the side of North Whisman Road. Police said she was unable to tell them who she was, where she lived or how she was injured.
She was taken to a hospital and later told police that she was walking home after spending the evening at Castro Street. She said the last thing she remembered was crossing North Whisman Road.
Police believe the victim was involved in a hit-and-run and are asking anyone who may have witnessed the collision to contact Detective Temo Gonzalez at (650) 903-6651.
The crash happened just south of Whisman Station Drive and just north of Central Expressway, according to police. They believe it happened at 11:25 p.m.
— Bay City News