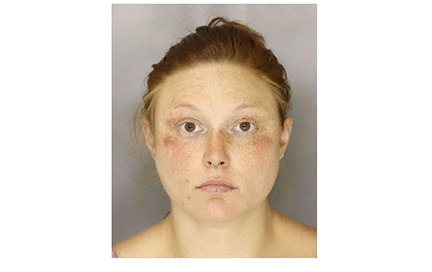 By the Daily Post staff
A baby boy was killed Monday in Mountain View and police have arrested his mother, police said today (Aug. 5). The newborn's body was found discarded outdoors at an undisclosed location.
Arrested was Jennifer Tupper, 31, of Mountain View.
On Monday (Aug. 2) around 2:30 p.m., dispatchers got a call from a woman who said her friend had just recently given birth and that the baby was stillborn. She said Tupper was living on the 2000 block of Leghorn Street at the time. That's an industrial area near the Palo Alto border. There are only a couple of homes in that block, but people who live in RVs park there.
Fire/paramedics and police went to the Leghorn address, found the baby's body outdoors, and fire personnel determined the baby was dead.
Tupper was taken by ambulance to a hospital for treatment.
The coroner determined the boy had been born on Monday, suffered "significant injuries" in the words of the police, and died that day.
Police said they arrested Tupper when she got out of the hospital on Wednesday. She faces charges of murder and child abuse resulting in great bodily injury or death.