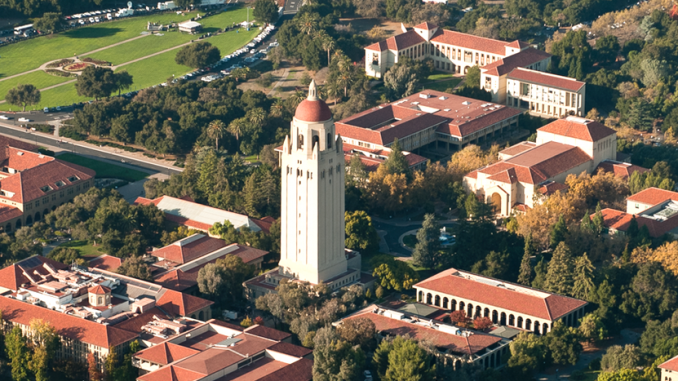 BY ALLISON LEVITSKY
Daily Post Staff Writer
Stanford has upped its offer of affordable housing funds to Santa Clara County from $45.5 million to $56 million in exchange for the right to expand by almost 2.3 million square feet — still lagging behind the $325 million that the county wants.
The offer comes weeks after Board of Supervisors President Joe Simitian sharply criticized Stanford for scrimping on its affordable housing funds.
Stanford has offered to build 3,150 new on-campus rental units and student beds. The expansion is expected to bring 9,600 new students, employees and faculty members to campus.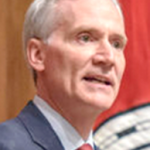 University President Marc Tessier-Lavigne wrote in a letter last month that paying 0.2% of the university's $6.25 billion annual budget to the county to fund affordable workforce housing would "cripple" its ability to fulfill its academic mission.
Simitian shot back at a Board of Supervisors meeting that it's "hard for me to find that crippling when we've got constituents who are looking at 30%, 40%, 50% increases in rent in a matter of just a year or two."
A study commissioned by the county found that the cost to provide the affordable workforce housing to support Stanford's expansion would be $143.10 per square foot, or about $325 million.
The university has paid $35 per square foot of development to offset its housing impacts since the county approved its 2000 General Use Permit, allowing the university to expand by 1.6 million square feet.
Now, the university is negotiating the terms of its 2018 General Use Permit with the county, including how much it will have to pay to build housing.
For the new permit, Stanford offered to pay $20 per square foot for housing fees, or about $45.5 million. The university's new $56 million offer amounts to about $24.61 per square foot.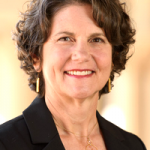 The offer was mentioned Friday in a question-and-answer-style blog post on Stanford's website by Associate Vice President for Land Use and Environmental Planning Catherine Palter.
Stanford's explanation
Palter explained the university's intentions for building housing, including its decision not to build enough housing on campus for all the students, faculty and employees that the expansion is projected to bring to campus.
The post is written by Joel Berman, a Stanford land use spokesman and the brother of state Assemblyman Marc Berman, D-Palo Alto.
"To achieve the county's alternative would mean adding thousands of new housing units on campus, generating more local traffic and over 2.5 million square feet of construction activities," Palter wrote. "Some of these impacts are really important for the community to understand, even if they may seem counterintuitive."
Palter said that while it may seem like having more housing on campus would reduce car commute trips, campus residents would still have to drive on local roads to take their kids to school, buy groceries and travel to work off campus.
"Analyses show that residents generate more local car trips than commuters to campus," Palter wrote. "Dramatically increasing on-campus housing beyond what we have analyzed and proposed would upset the balance we've struck to avoid traffic impacts."
Palter went on to explain why Stanford doesn't think it should be responsible for building more employee housing than it has proposed.
"Historically, employers have created jobs and residential developers have built housing. Unfortunately, many of the communities surrounding our campus are experiencing a housing shortage caused by regional job growth that has outpaced the addition of new housing," Palter wrote. "Solutions will require a combination of employer, developer and governmental actions on a regional basis."
Housing possible at shopping center, research park
She went on to say that Stanford's role should be to build affordable student housing on the core campus and high-density rental housing on Quarry Road.
"We also will continue to explore adding housing on our lands outside the academic campus, such as at the Stanford Shopping Center and in the Stanford Research Park, and we will continue contributing funds for affordable housing in the region," Palter wrote. "We know of no other employer in the region that has constructed more employee housing."
Stanford guarantees four years of on-campus housing to all of its undergrads. The university's total housing stock on and near campus amounts to 17,900 units and student beds.
Palter noted that with the expansion underway of 2,020 new grad student beds at Escondido Village Graduate Residences, 75% of grad students will be able to live in university housing.
The county will hold meetings to field public comment on the expansion at Menlo Park City Hall on June 27 and at the Palo Alto Arts Center on July 10.