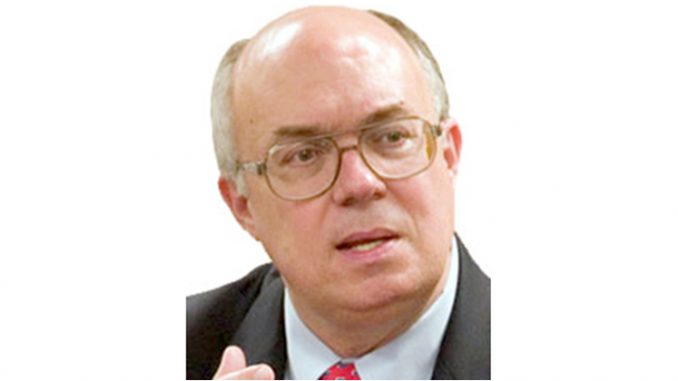 BY ALLISON LEVITSKY
Daily Post Staff Writer
Santa Clara County Supervisor Joe Simitian is sharply criticizing Stanford officials after university President Marc Tessier-Lavigne said that paying 0.2% of the university's annual budget to the county to fund affordable workforce housing would "cripple" its ability to fulfill its academic mission.
"It's hard for me to find that crippling. It's particularly hard for me to find that crippling when we've got constituents who are looking at 30%, 40%, 50% increases in rent in a matter of just a year or two," Simitian said at the Board of Supervisors meeting Tuesday (May 1).
The university has paid just $35 per square foot of development to offset its housing impacts since the Board of Supervisors approved the 2000 General Use Permit, which allowed the university to expand by 1.6 million square feet.
This has added up to more than $25 million in affordable housing funds to the county under its current general use permit for campus development.
For the new permit, Stanford has proposed paying $20 per square foot to expand by 2.3 million square feet through 2035. The university's proposal also includes 3,150 new units of housing.
But a new study commissioned by the county found that the cost to provide the affordable workforce housing to support the expansion would be $143.10 per square foot, or about $325 million.
Stanford president objects
"We were taken aback by the magnitude of the fee being recommended by the staff report," Tessier-Lavigne wrote in a letter to the county on Tuesday. "We believe an ordinance that targets Stanford for a fee much higher than that imposed on any other employer or institution is unreasonable and will not serve the long-term interests of either the county or Stanford."
But Simitian contends that if, under the new permit, Stanford continues to build at a rate of 90,000 square feet a year (which is the average amount over the past several years), then the housing fee at $143.10 per square foot would range between $12 million and $13 million a year. Simitian said that's an amount Stanford can afford.
"Another way to put it is to say that that $12 million or $13 million represents two, three days of growth in the endowment over just the last year," Simitian said.
Simitian pointed out that the $12 million or $13 million would amount to just 0.2% of its annual budget of $6.25 billion.
Paying a fee versus building housing
Simitian said that the university has said it would rather pay a housing impact fee than build one affordable housing unit on campus for every 11,763 square feet of new academic space, despite that it identifies itself publicly as a residential university.
"This is not a popularity contest. The unfortunate political fact of the matter is that when these issues come up, at least in the North County and certainly in my hometown of Palo Alto, we have all of a sudden a debate between critics of the university's conduct and those who want to remind us of what an extraordinary asset it is," Simitian said.
Stanford is the only entity in unincorporated Santa Clara County that pays an affordable housing fee for its nonresidential construction.
About 46% of Stanford employees earn less than 120% of the area median income.
Supervisor Dave Cortese said he opposes residential impact fees and didn't want to use a "meat cleaver" to craft public policy, but might be open to commercial impact fees.
"We create jobs here much, much faster than we can create infrastructure, either housing or transportation," Cortese said.