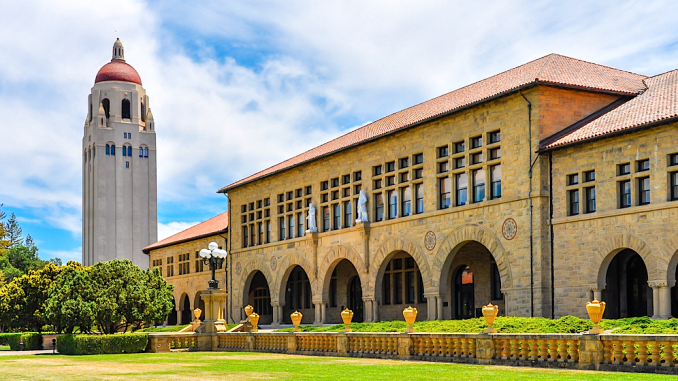 By the Daily Post staff
A family from Beijing, China, paid admitted college admissions fraudster Rick Singer $6.5 million to get their daughter into Stanford, according to the Wall Street Journal and Los Angeles Times.
The $6.5 million is believed to be the largest amount paid by any parent in the scandal that has resulted in 50 arrests.
The LA Times, citing anonymous sources, identified the student as Yusi Zhao, who also goes by Molly.
It could not be determined yesterday if Zhao is still a student at Stanford. A profile for a Yusi Zaho in the Stanford student database said "page not found." However, Stanford said in April that it had expelled an unidentified student who was admitted in the spring of 2017 after Singer claimed she was a competitive sailor.
The LA Times said it was told by a source that Singer had claimed Zhao was a competitive sailor in order to get her into the university.
John Vandemoer, Stanford's former head sailing coach, pleaded guilty March 12 to a racketeering for using his leverage to get Singer's clients accepted to Stanford as athletes.
The student's identity and the $6.5 million payment were not known until today's media reports.
Both the Wall Street Journal and the LA Times said that Zhao's family was introduced to Singer through the manager of a Los Angeles-area branch of Morgan Stanley.
"Sources familiar with the manager said she often brought Singer into the office, and encouraged her financial advisors to offer his college consulting services to their clients," the LA Times reported. "The manager did not respond to a request for comment."
Morgan Stanley issued a statement today saying a financial advisor for the company, Michael Wu, "was terminated for not cooperating with an internal investigation into the college admissions matter. We are cooperating with the authorities."
Singer's college consulting business was on a Morgan Stanley list of referral agencies until 2015, the LA Times reported.
At Stanford, officials said they were unaware that anyone had paid $6.5 million to get a student into their school until they read the reports in the LA Times and Journal.
"It's important to clarify that Stanford did not receive $6.5 million from Singer, or from a student's family working with Singer. Stanford was not aware of this reported $6.5 million payment from the family to Singer until today's news reports," said a statement posted on Stanford's website.
Stanford emphasized that the total amount that came to the university was $770,000, and that was donated by Singer's foundation to the sailing program.
The $770,000 consisted of $110,000 and $160,00 associated with two students — neither of whom were admitted to Stanford — and $500,000 associated with a third student, presumably the one who was expelled.
"We do not know whether any of the $770,000 was part of the $6.5 million reportedly given to Singer," Stanford's statement said.
No one in Zhao's family has been charged in the scandal and it's unclear how much the parents or their daughter knew about steps Singer was taking to secure the girl a spot at the university.
Editor's note: This story was corrected to accurately reflect Vandemoer's role in the scheme.