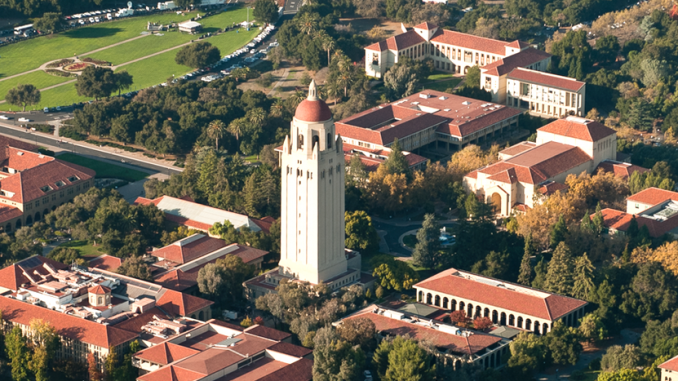 By the Daily Post staff
Stanford yesterday asked Santa Clara County to approve its 3.5 million-square-foot proposed development on the university's terms, in exchange for a $4.7 billion package of public benefits that County Board of Supervisors President Joe Simitian had mostly already been offered.
"Through a development agreement, Stanford can provide greater community benefits that can be achieved through the county's land use approval process," Stanford's vice president of land, buildings and real estate, Robert Reidy, told county officials in a letter. "Stanford's proposal is based on our values as a residential university committed to sustainable development and service to the community."
The university is offering to "deliver" 575 affordable housing units now and asking the county to count its previously approved Escondido Village Graduate Residences as 650 worker housing units.
Stanford is also offering to "deliver" the remaining 582 market-rate housing units before the completion of the remainder of the university's expansion.
30% school offer is back
Other parts of the offer include a previously offered $138 million, 40-year package to the Palo Alto school district, that represents about 30% of the cost of educating the additional students from the expansion, and $30.3 million in funding for bike, pedestrian and transit improvements in Palo Alto and San Mateo County.
In exchange, Stanford wants the county to:
• repeal two Stanford-specific housing ordinances;
• to allow the university to move affordable housing off campus after it's built;
• "streamline" subsequent development approvals;
• roll back proposed restrictions on campus commute trips, and
• approve all of Stanford's requested revisions to the conditions of approval proposed by county planners.
Supervisor Simitian was unimpressed by the offer.
"I think it falls into the category of, 'If something seems too good to be true, then it probably is,'" Simitian told the Post. "For the most part, it strikes me as more of the same. We've seen most of these proposals in prior packages."
Full mitigation?
Simitian said the university's proposal still fails to fully mitigate the adverse impacts of the expansion.
"My frustration is that this is time and energy that should be put into meaningful mitigations, not into continued avoidance," Simitian said. "Anyone who wants to develop 3.5 million square feet should be prepared to answer that question (about full mitigation) satisfactorily."
The county Planning Commission will be discussing Stanford's proposed expansion at 1:30 p.m. Thursday at 70 W. Hedding St. in San Jose.
Only a fraction of the local news stories covered by the Daily Post appear on this website. To get all the local news, including many stories you can't find online, pick up the Post every morning at 1,000 Mid-Peninsula locations.