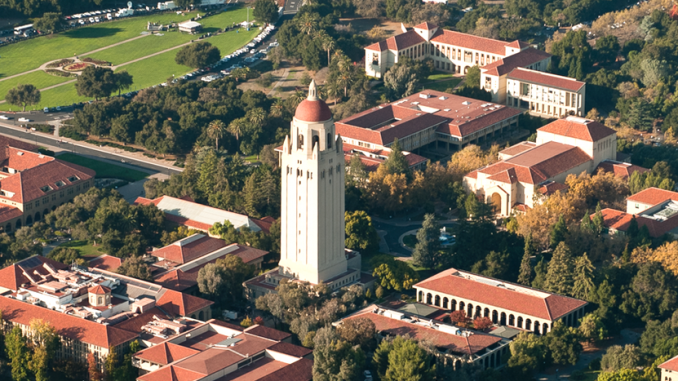 BY ALLISON LEVITSKY
Daily Post Staff Writer
Stanford will have to pay Santa Clara County $155.8 million in affordable housing fees in order to expand its academic buildings by 2.3 million square feet, the county Board of Supervisors decided unanimously yesterday (Sept. 25).
But the board also gave Stanford something it wanted: an opening to negotiations for a development agreement that would allow two supervisors to hammer out a deal over how the university houses the nearly 10,000 workers and employees its expansion will bring to campus.
Board President Joe Simitian said that when county planners bring back a framework for the negotiations on Oct. 16, they should ensure the agreement is brought forward for a "robust community outreach effort" as early in the process as possible.
"I don't know how we assess or negotiate what the appropriate housing mitigation would be if we don't have a complete picture of what the housing impacts would be," Simitian said. "If I go back to my district and say we're going to go negotiate a development agreement before the final (environmental impact report) is even completed, let alone sunshined, all hell's going to break loose."
Supervisor Dave Cortese, of San Jose, said he didn't think a public outreach process on the development agreement should be commingled with comments on the environmental impact report, which have to follow a very "prescriptive, statutory scheme."
University leaders had argued the fees — which amount to $68.50-per-square-foot of new construction — had been calculated in a study that suffered from "serious mathematical and logical errors." Instead, Stanford offered to pay between $17 and $20 per square foot, or between $38.7 and $45.5 million.
Fee could have been higher
The fee the county settled on is about half of the $325.6 million that a study performed by the county initially suggested, or $143.10 per square foot. That's lower than a study conducted by the city of Palo Alto, which surrounds Stanford on three sides, that found that the highest lawful developer fee within city limits could be a whopping $264 per square foot.
Currently, Stanford's development fee is set at $36.22 per square foot, but Board of Supervisors President Joe Simitian pointed out at yesterday's meeting that the university has never paid that amount because it contests the fee.
Affordable housing on campus
The five-member board also unanimously approved a second ordinance that will require Stanford to build affordable housing on or near campus.
Under that ordinance, when Stanford builds market-rate housing units, 16% have to be priced for residents earning less than 120% of the county median income, or $111,720 for a single person.
Of the rental units Stanford builds, 15% will have to be affordable to extremely low-income and very low-income tenants, 45% have to be affordable to low-income and 40% for moderate income.
Stanford has bought about 25 houses in Palo Alto's College Terrace neighborhood for faculty, Associate Vice President Jean McCown said at yesterday's meeting.
The two ordinances, however, could still be suspended, repealed or amended.