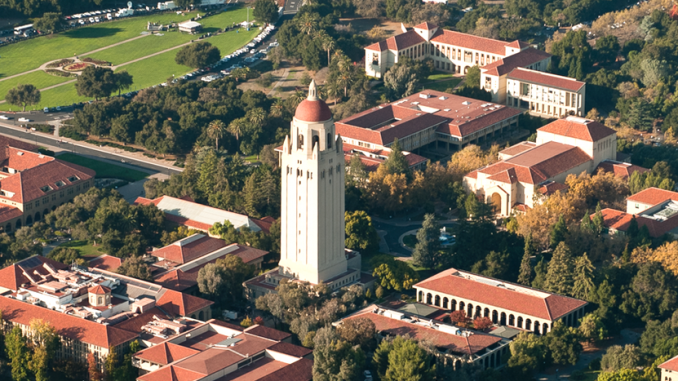 BY EMILY MIBACH
Daily Post Staff Writer
Palo Alto officials are asking Stanford for $250 million for transportation improvements, including a portion of the city's projects to separate train tracks from the roads.
The request came in a Thursday (June 27) letter from City Manager Ed Shikada to the Santa Clara County Planning Commission, which voted on forwarding the project to the county Board of Supervisors. Stanford wants to expand its campus by 3.5 million square feet under the zoning plan, or General Use Permit (GUP), that it is seeking from the county.
Because of Stanford's attempts to get students and employees out of their cars and onto Caltrain to reduce traffic on local streets, it has created the need for more frequent train service, Shikada argues in his letter.
More trains coming through town results in the gates being down more frequently at the city's railroad crossings. The city is still working on how it will separate the train tracks from the road, called grade separations, but has estimated that Stanford's "proportional share" in the cost of building the grade separations is at least $250 million, Shikada says.
In his letter, Shikada points out that all last-mile trips on public transit go through Palo Alto.
"It is incumbent that Stanford financially support grade separations, which will maintain flow and navigability of (local streets) that it relies on to meet permit requirements," Shikada wrote.
Grade separations
The city needs to do grade separations at Churchill Avenue, Meadow Drive and Charleston Road and Palo Alto Avenue. It is estimated that a bridge at Meadow and Charleston would cost $600 million, while the crossing at Embarcadero/Charleston could cost in the neighborhood of $320 million. Shikada's letter also lays out a number of other demands.
The city is asking for a policy that prohibits any land-use changes in the Stanford Hills for 99 years, and that the only way to change that would be a 4/5 vote by the Board of Supervisors.
In addition, the city is requesting:
• More rules to ensure the university adheres to the no-new-net-commute-trips policy.
• $98 million to rebuild the University Avenue bus/train station.
• Stanford to expand the Marguerite to include current and planned routes of the city shuttle. The city says it's spending $3.4 million a year to operate its shuttle.
Aside from the letter delivered to the commission on Thursday, other local officials weighed in on the expansion.
Complaints about another project
Redwood City Councilwomen Janet Borgens and Diane Howard spoke at Thursday's meeting, urging that the county get every agreement with Stanford in writing, pulling from their city's experience with Stanford's campus building at Broadway and Bay Road.
Borgens, who lives in the Friendly Acres neighborhood, which abuts the Stanford development in Redwood City, said that she and neighbors had to deal with contractors parking along their streets until a parking permit program was put in place. She also said that dirt piles were not covered or watered down over the weekend, causing dust to blow throughout the neighborhood.
"Because of our experience we urge Santa Clara County to pursue comprehensive conditions of approval to protect our, and your, community," Borgens said.
Howard urged the commission to hold Stanford accountable and meet the challenges that come with fully mitigating its project.
She pointed out that while Stanford building housing off of campus helps maintain the campus community, the communities where the campus housing is built suffer by losing out on property taxes. If Stanford builds and rents out housing for academic uses, they can file a waiver with the county to not have to pay property taxes, which fund cities and schools.
'Fully address the impacts'
Howard noted that Redwood City negotiated with Stanford during the recession, so the thought of making an employer pay to fully mitigate the problems a development would cause was "unthinkable."
"Those times are long past, and we need Stanford to fully address the impacts associated with their growth," Howard said.
East Palo Alto Councilman Larry Moody also expressed concern with Stanford wanting to build a lot of its housing off campus. Moody said that could exacerbate the gentrification occurring in East Palo Alto.