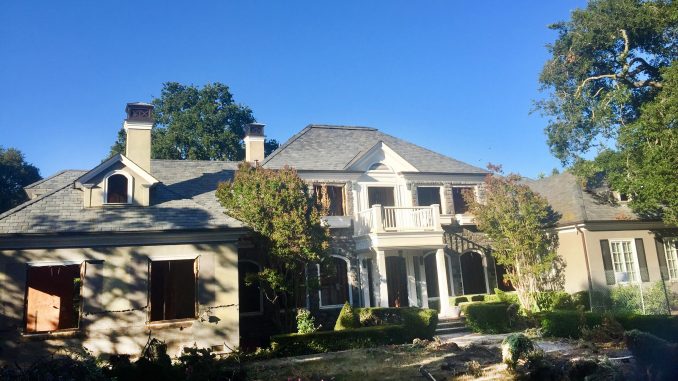 BY ALLISON LEVITSKY
Daily Post Staff Writer
The co-founders of WhatsApp have reportedly bought up a combined $143.3 million in houses in Palo Alto and Atherton, using their billions to form residential "compounds" made up of clusters of single-family homes.
The show business publication Variety reports that WhatsApp cofounder Brian Acton had spent $86.3 million on seven houses totaling 28,490 square feet in Palo Alto's Professorville neighborhood over the past five years, and that co-founder Jan Koum spent $57 million in five transactions to form a compound in Atherton over the past four years.
Koum has reportedly spent more than $20 million to raze and replace or renovate the buildings.
Atherton City Manager George Rodericks told the Post that he had learned about Koum's compound from the Variety article, but that he believed the property was located at Polhemus Avenue and Fleur Place in West Atherton.
Rodericks noted that because property owners sometimes use LLCs to conceal their identities, "we learn more from the press than we do from the permits."
Atherton City Permit Technician Daniel Johnston said that while he couldn't be "absolutely certain" that Koum owned the compound at that location, that he had been told as much. The lots were all bought under different LLC names.
"Officially I can't be certain they're all owned by the same person, but I mean, it appears that it is from all the hearsay," Johnston told the Post.
LLCs, or limited liability companies, don't have to provide the names of their owners to the state. The only name that appears on an LLC's registration is the name of a "registered agent," a person who would receive legal papers on behalf of an LLC. Registered agents are often hired attorneys, not owners.
Johnston said a couple of the structures were legally single-family homes, but appear to be intended for another use.
Tiny house, big garage
One home, for example, has been turned into a 15,750-square-foot garage with a "tiny, tiny, tiny" 324-square-foot apartment attached.
That allows the owner to have a massive garage without having to change the zoning on the lot, according to Johnston.
The other homes on the compound are "just kind of regular, modern monsters," Johnston said.
Professorville compound
Vanity reported that Acton's Palo Alto compound included the six-bedroom house at 1107 Cowper St., which sold for $30 million in May 2017. According to Vanity, Acton has bought up six other houses on the same Professorville block. All but one were bought off market, without the properties being listed for sale.
The other houses are in the 500 block of Kingsley Avenue and the 1100 block of Webster Street.
Palo Alto Councilwoman Liz Kniss said it wouldn't be the first time a tech billionaire had bought up multiple properties to build a residential compound in Palo Alto, naming Mark Zuckerberg and Steve Jobs.
"I would say it is often a pattern with people who move here and have significant resources, more than I do," Kniss told the Post. "I just have one house, gosh."