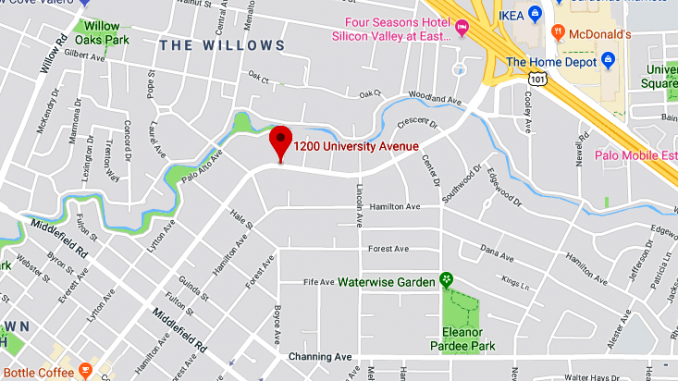 By the Daily Post staff
A woman walking down a residential portion of University Avenue was groped by a man who ran back to his car and drove away, Palo Alto police said.
It happened Monday at about 9 p.m. when a man headed east on University stopped his white Audi A4 sedan at Marlowe Street and got out. He approached the victim from behind and grabbed her breasts, buttocks and groin area over her clothes, police said.
The victim, a woman in her 20s, chased after him, but he ran back to his car and drove westbound on University toward downtown.
She described the man as Hispanic or Polynesian between 23 and 30 years old. He is approximately 5 feet 4 and weighs 170 pounds. He was wearing black clothing and a black hat.
Anyone with information is asked to call police at (650) 329-2413.