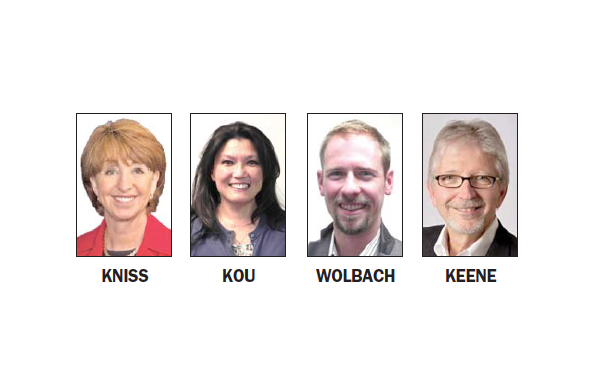 BY EMILY MIBACH
Daily Post Staff Writer
Three members of Palo Alto's City Council and City Manager Jim Keene were absent from last night's meeting because they were all sick. Mayor Liz Kniss said the four had picked up the bug while in Washington, D.C.
"Whatever we got, we all got it there, some of us were feeling it as soon as we stepped off of the plane on Wednesday," Kniss told the Post.
Kniss, Keene, Councilwoman Lydia Kou and Councilman Cory Wolbach all went to D.C. last week for the National League of Cities conference, which ran from March 11 to 14.
Last night, council's nine-member council was reduced to five. Three of the nine were out sick and Greg Tanaka was absent because he was out of town.
As a result, Vice Mayor Eric Filseth served as mayor for the night. He had to run the meeting, which is Kniss' duty as mayor.
"They're on their own tonight and I'm going back to bed," Kniss said yesterday.
Assistant City Manager Ed Shikada was acting city manager last night as a result of Keene's absence.
Representatives from the council typically attend the annual conference at the nation's capital. The city typically pays for council members to attend the event. Last year, the city allocated $25,000 for travel by council members, but the amount was not completely used.