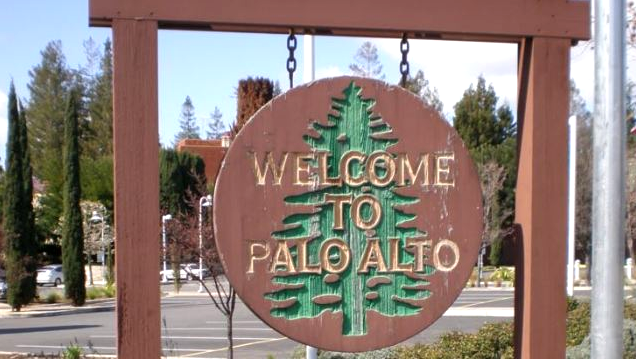 BY ALLISON LEVITSKY
Daily Post Staff Writer
Palo Alto will soon have a day to celebrate the city's history, after a unanimous decision by City Council.
This coming Monday, April 9, will mark the first observation of the city's founding in 1894. Every council member voted in support of the new date of recognition other than Councilman Tom DuBois, who was absent.
Judy Kleinberg, the CEO and president of the Palo Alto Chamber of Commerce, said that she had been hoping to establish a Palo Alto Day since she served as mayor in 2007, but noted that Palo Alto Historical Association leaders had not shown interest.
"My concept is the past, the present and the future," Kleinberg said, noting that some years, like the 125th anniversary next year, would be "a big deal" and the celebration could be "folded into every single sector in the community.
April 9, 1894 was the day when Palo Alto men approved the city's incorporation 98 to 21 and chose a five-member board of trustees.
A week later, papers reporting the election results were filed with the state, and on April 21, 1894, the state approved the incorporation, allowing the city to become "a California city of the sixth class."
"The notion that we would be sixth class is offensive to me," Councilman Greg Scharff quipped, saying that Palo Alto is a first-class city.
Scharff also said he hoped the city wouldn't spend much time or money on the date of recognition.