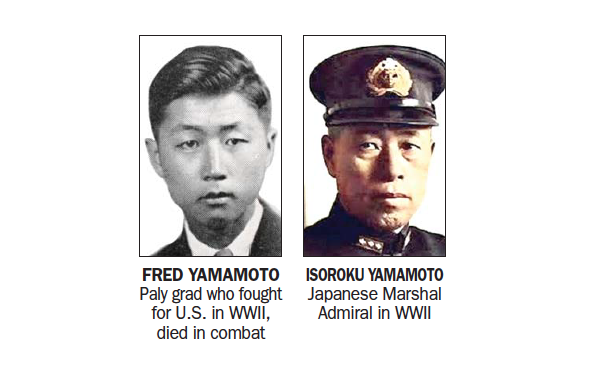 BY ALLISON LEVITSKY
Daily Post Staff Writer
A proposed name for a Palo Alto middle school has stirred up controversy for its evocation of Isoroku Yamamoto, the Japanese commander-in-chief who ordered the attack on Pearl Harbor and remains reviled by many from China, Korea and southeast Asia.
Fred Yamamoto, who was not related to the admiral, was a Palo Alto High School graduate who was held in Japanese internment camps during World War II. He later enlisted in the military and died in combat.
Fred Yamamoto's name was one of six proposed by the Recommending School Names Advisory Committee, which was appointed after the Palo Alto school board voted to rename Jordan and Terman middle schools because both schools' namesakes, David Starr Jordan and Lewis Terman, advocated for eugenics.
Terman is also named after Lewis Terman's son, Fred Terman, who is often credited as being the father of Silicon Valley. He isn't known as a eugenics supporter.
The citizen committee recommended six names of prominent Palo Alto and Stanford figures along with two geographic names, Adobe Creek and Redwood Grove. Both geographic names were ruled out by the school board last week.
The school board is expected to choose names for Terman and Jordan on Tuesday.
Yamamoto was presented as the committee's top choice.
Dozens of district parents and residents, including many from Chinese and Japanese communities, spoke for and against the proposed name at a meeting of the citizen committee on Monday night.
Retired Palo Alto Judge LaDoris Cordell, who serves on the committee, remarked on the anger in the room, largely along ethnic lines.
"I just said it out loud. There's all this tension," Cordell told the Post. "Chinese, Japanese, black people, white people, why are we not talking to each other here in this city?"
Cordell said she st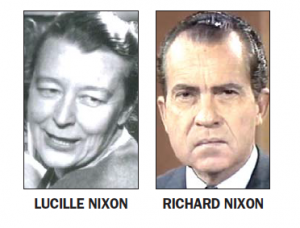 ands behind the committee's recommendation of the name, pointing out that Lucille M. Nixon Elementary School at Stanford isn't mistaken for being named after former President Richard Nixon.
"There are different Yamamotos. There are at least 10 students in the Palo Alto school district whose last name is Yamamoto. This is just what happens with names," Cordell said. "They kept making this comparison to Hitler, and it's apples and oranges."
After the meeting, Cordell said five Chinese residents approached her to say that they wanted to work to ease the tensions between ethnic communities in Palo Alto.
About white men
School board Vice President Jennifer DiBrienza wrote a statement on Facebook on Monday afternoon saying the schools should be named after prominent figures who are women or non-white men.
She pointed out that Palo Alto's five secondary schools have had seven names, including five white men's names and just one white woman's name, at Jane Lathrop Stanford Middle School.
"If, going forward, we insist on naming our schools for geographic locations only, then we are forever left with a collection of secondary schools named almost exclusively after white men," DiBrienza wrote.
She didn't take a position on the Yamamoto issue.
According to a report compiled by the citizens committee, the name Yamamoto is a conjunction of the Japanese characters mountain (yama) and base or origin (moto), meaning "base of mountain."
"The fact that our city is located at the base of the Santa Cruz Mountains is a happy coincidence," the report reads. "Yamamoto is one of the most common surnames in Japan."
The report cites that more than 60 notable Yamamotos, including artists, athletes, scientists and politicians are listed on Wikipedia.
"Among them (is) Admiral Isoroku Yamamoto, who ordered the attack on Pearl Harbor and who is not related to Fred," the report says.
An online petition with more than 950 signatures has called for avoiding controversy by using the geographic names.
Yamamoto offensive to some
The petition specifically called for Yamamoto's name to be excluded because of the emotional effect it dredges up for immigrants whose families were affected by Yamamoto's actions in China, Korea and southeast Asia during World War II.
"People will feel more offended than inspired by the name Yamamoto," petitioner Jun Ruan wrote, suggesting that the name Yamamoto would be no less offensive than the current school names. "If family name does not matter, keep the names of Jordan and Terman. If family name matters, do not consider Yamamoto."
"A week ago I did not know that Yamamoto was a loaded name for Chinese and Korean residents. Now I am hearing from many people that Yamamoto is close to Hitler for some communities," petitioner Sabra Chartrand wrote. "You could name the schools Zuckerberg, and in 50 years he may be despised for destroying privacy. Please choose a place or nature name."