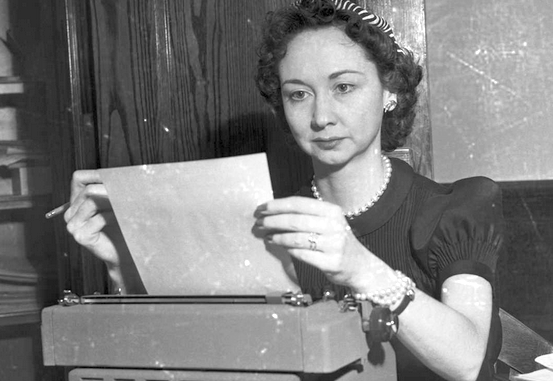 By the Daily Post staff
A Hollywood production company has picked up the rights to a Burlingame author's bestseller about the mysterious 1965 death of investigative reporter and TV game show panelist Dorothy Kilgallen.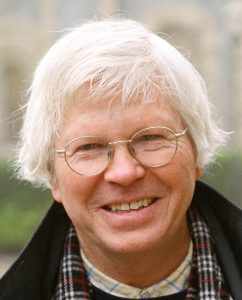 The producing team of John Erick Dowdle and Drew Dowdle have purchased an option for Mark Shaw's book "The Reporter Who Knew Too Much: The Mysterious Death of What's My Line TV Star and Media Icon Dorothy Kilgallen."
The Dowdle brothers created and produced the Paramount Network's "Waco," starring Taylor Kitsch as David Koresh.
Shaw, a Burlingame resident, is a former criminal defense attorney and legal analyst for CNN, ESPN and USA Today for the Mike Tyson, O.J. Simpson and Kobe Bryant cases. He's written more than 20 non-fiction books, and his Kilgallen book became a bestseller.
Kennedy assassination connection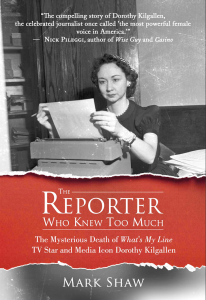 Kilgallen, a noted newspaper columnist and panelist on "What's My Line?" was found dead in her Manhattan townhouse on Nov. 8, 1965 at age 52. The medical examiner initially ruled her death an accident due to the amount of sleeping pills and alcohol in her system.
But Shaw argues in his book that the Mafia had Kilgallen murdered, and staged her death to look like an accident, because she was planning to write that the mob had President Kennedy assassinated. Shaw has identified an Ohio man as the murderer.
Shaw told the Post that the Dowdles will either use the Kilgallen book as the basis of a feature film or a dramatic multi-part TV series with an actress playing Kilgallen.
Who will play Kilgallen?
No decision has been made about who will play Kilgallen. "Names that have been thrown around include Cate Blanchett and Sally Hawkins, but who knows? If only Meryl Streep were a few years younger!" Shaw said.
He said no date has been set for when the project would be released.
Last year, New York City District Attorney Cyrus Vance re-opened the Kilgallen case based on evidence Shaw had dug up. But the DA closed the case eight months later, citing a lack of evidence.
Shaw said that he gave the DA's investigator the names of many people who could corroborate his theory, but the investigator didn't interview them. He feels it was a shoddy investigation.
"I am still fighting for Dorothy to get the justice she deserves since the DA's investigation was bogus," Shaw told the Post yesterday. "Through new evidence in the follow-up book, 'Denial of Justice,' I'll be back at Vance Jr.'s doorstep demanding a new investigation and if that fails, a special prosecutor."