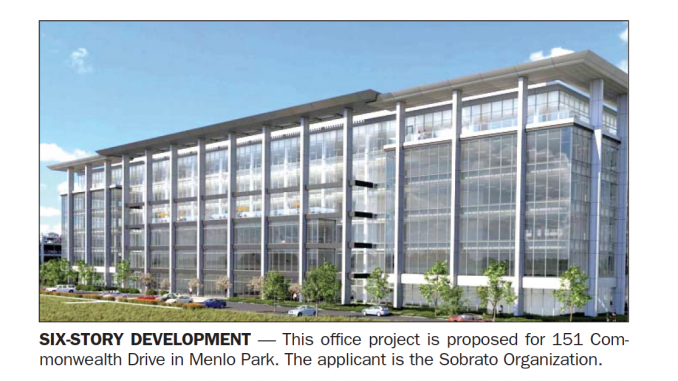 By the Daily Post staff
Plans have been submitted for a six-story office building and five-story parking garage along Highway 101 in Menlo Park, across the train tracks
from Kelly Park.
The project is for 151 Commonwealth Drive, not far from the Facebook campus, and is being proposed by the Sobrato Organization, according to
plans submitted to the city on Oct. 1.
The office building will be about 320,000 square feet in size and the parking garage will fit 1,736 cars, according to project plans.
The buildings will replace two four-story office buildings at that location. Sobrato has already developed the adjacent land into other large office buildings, which were approved in 2014.
No meeting has been planned for this project yet, according to a memo by Associate City Planner Tom Smith.