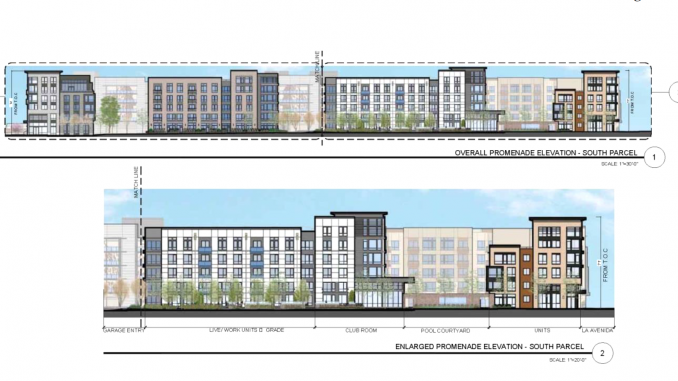 BY ALLISON LEVITSKY
Daily Post Staff Writer
Mountain View City Council last night (Oct. 23) approved the first 635 housing units planned for the North Bayshore neighborhood, an area set to see 9,850 units spring up as Google builds 3.6 million square feet of office space there.
Three and a half years after applying, the Sobrato Organization won council's approval of its mixed-use project at 1255 Pear Ave., across the street from Microsoft's campus.
The project includes a 231,210-square-foot office building, which will likely be occupied by Google. Of the 635 market-rate units, 22 will be studios, 356 will be one-bedrooms and 257 will be two-bedrooms.
Developer gets a break on park fees
Councilman John McAlister, who participated in the meeting over the speakerphone from Hawaii, cast the only dissenting vote against the project because he disagreed with giving Sobrato a 75% discount on its park fees in exchange for making 1.03 acres of outdoor space publicly accessible.
That means Sobrato will get a $7.6 million discount for leaving the space accessible, with the instruction to provide athletic courts or barbecue areas for use by the public. Developers in Mountain View pay $10 million per acre in park fees. McAlister warned that giving Sobrato credit in exchange for open space could open "Pandora's box" for future developments.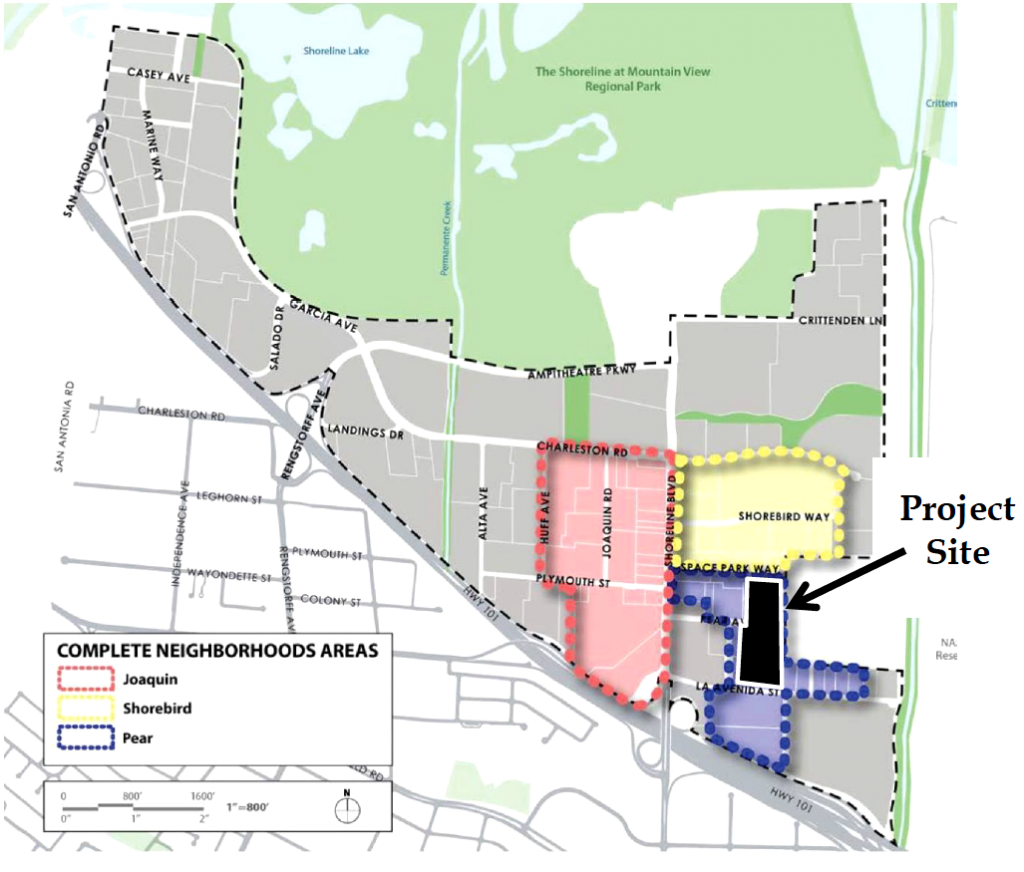 Developers could start trying to wiggle out of paying for publicly owned city parks by offering their privately owned spaces for public use, he said.
Mayor Lenny Siegel defended the discount, saying that there would still be "a lot of money coming out of this project to help pay for parks."
Park fees have to be used within a mile of the development, unless they're considered a community benefit, in which case they can be applied anywhere in the city.
School districts to get $12 million
Sobrato will also pay the Mountain View Whisman and Mountain View Los Altos school districts $12 million for the development's projected impacts on school enrollment.
That figure was a compromise between the $24.4 million that the districts wanted and the $7.25 million that Sobrato offered.
McAlister expressed concern that the council has recently become so eager to approve housing developments, it doesn't bargain hard with developers.
"I play a little bit of poker and I know about pushing the limits," McAlister said. "That someone the size of Sobrato can't find $5 million somewhere surprises me."
Siegel disagreed.
"John, I'm guessing that when you play poker, you're betting with your own money or your wife's money," Siegel said.
Siegel said most developers, including Sobrato, are dependent on bank financing and investors and need to provide a rate of return comparable to other investments. "It's not simply a matter of tightening their belts or raiding their piggy banks," Siegel said.