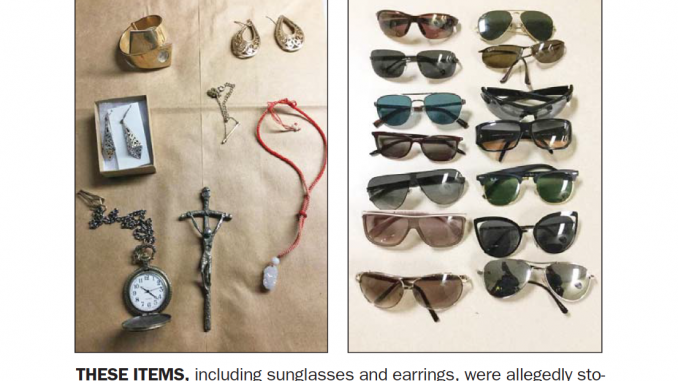 By the Daily Post staff
Burlingame officers arrested a man who was stealing items out of unlocked cars, police posted on social media.
Joseph Robert Leith, 39, was arrested on Nov. 11 after police received a call regarding a man rummaging through vehicles in the area of Ray Drive and Ray Court, according to the department's Facebook post.
Leith was found nearby and was in possession of 14 pairs of sunglasses, including Ray-Bans, and other items such as earrings, a cross and pocketwatch, police said.
One of Leith's victims was able to identify a pair of their sunglasses that he had taken out of a car on Valdivia Court, one block away from Ray Court, according to police.
Leith was arrested on suspicion of petty theft and receiving stolen property, according to jail records. He is in jail on $7,500 bail and will be in court on Wednesday.