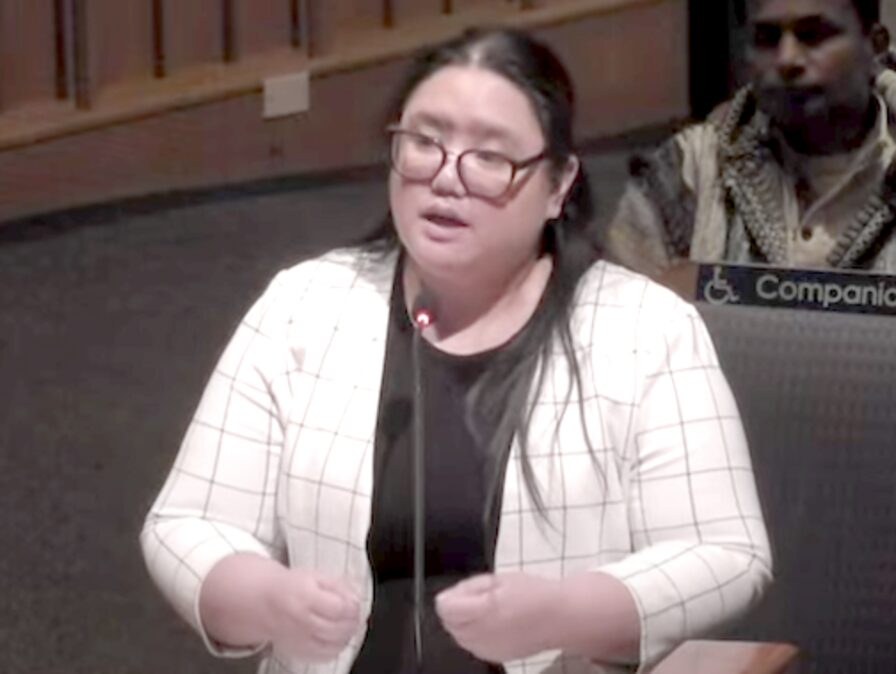 BY BRADEN CARTWRIGHT
Daily Post Staff Writer
Mountain View City Council voted tonight (Jan. 30) to appoint housing advocate Emily Ann Ramos to fill the vacancy created by the departure of Sally Lieber.
Ramos received five out of six votes, with every council member supporting her except for Councilwoman Lisa Matichak, who wanted someone who had been on council before.
Ramos will be sworn in on Feb. 14 and serve the remaining two years of the term of Lieber, who resigned to join the California State Board of Equalization.
Dozens of people spoke and wrote letters to council supporting Ramos, who is on the city's Rental Housing Committee and works for the housing nonprofit SV@Home.
Councilman Lucas Ramirez said Ramos made her priorities clear, and she knows the city well. And although she hasn't been on council before, her experience on the Rental Housing Committee will help her manage a budget, listen to different stakeholders and discuss legal matters, he said.
Ramos will represent renters and Filipinos, a group that has been "horrendously underrepresented" in Mountain View, Ramirez said.
Ramos works for the nonprofit SV@Home, which advocates for low-income housing.
Councilwoman Margaret Abe-Koga said she initially wanted to have a special election rather than appoint someone to replace Lieber, and then she wanted to appoint a former council member because that would be he or she had previous community support.
There were three other finalists: Ronit Bryant, Chris Clark and John McAlister — all who have been on council.
Abe-Koga said she changed her mind after hearing "overwhelming" comments in favor of Ramos.
"This is an opportunity to give someone a chance," she said.
Clark received the second most votes with four. Two council members voted for Bryant, and one voted for McAlister.