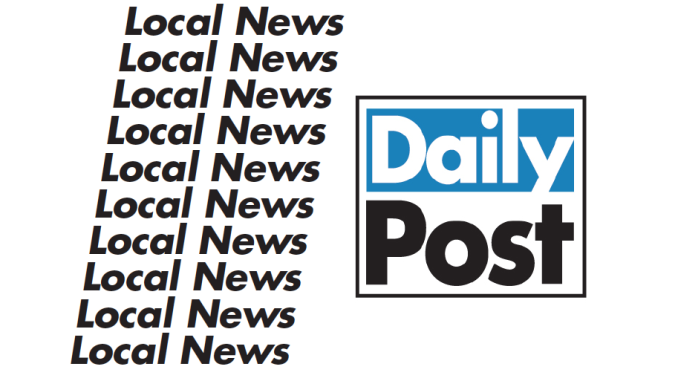 This story first appeared in the print edition of Monday's Daily Post. After that, other publications have picked up the story. If you want to get the local news first, pick up the Post in the mornings at 1,000 Mid-Peninsula locations.
BY ELAINE GOODMAN
Daily Post Correspondent
Eight people have applied for a seat on the Menlo Park City Council so far, including a health care executive, a climate activist and a high school teacher.
As of Sunday night, the applicants are: Robin Glass, Kristin Hansen, Nicole Kemeny, Diana No, Thom Phan, Andrew Slater, Paul Studemeister and Elizabeth Sullivan. The residents are applying to fill the seat of Councilman Ray Mueller, who is leaving the council due to his election to the San Mateo County Board of Supervisors.
It's possible the city will receive more applications for the council seat. The application deadline is 5 p.m. tomorrow.
The City Council will interview applicants and appoint the new council member during a special meeting on Wednesday.
Mueller represents Menlo Park's District 5, which stretches from the intersection of Santa Cruz Avenue and San Mateo Drive down into Sharon Heights. The applicants must live in that area.
The eight applicants are:
Robin Glass
Glass is president of Included Health, a San Francisco-based healthcare company. She has a master's degree from Harvard in public administration and business administration.
Glass has three children, and said she's volunteered at their schools and helped coach their teams.
Glass said the city's top three issues are affordable housing, sustainable growth and environmental impact. The city's budget may also become more of an issue, she said, as the economy becomes more "challenging."
Kristin Hansen
Hansen describes herself as a home-electrification activist.
Last year, Hansen wrote to council to share her own experience with a recent home remodel. Hansen said almost all gas appliances were replaced with electric, except for a clothes dryer, outdoor grill and fire pit. Solar panels on the home's roof help power the family's electric car.
Hansen suggested that the city start an educational program about home electrification for home builders or remodelers who come in for permits.
"Imagine, for example, if every high-end remodel and rebuild occurring over the past 24 months on Oakdell included a required consultative meeting between the city and the homeowner, as part of the permitting process, to encourage them to review and consider non-gas alternatives for their home systems and appliances," she wrote.
The proposal is different from an electrification mandate, which is likely to face opposition, she added.
According to her LinkedIn profile, Hansen is executive director of the Civic Health Project, a nonprofit that gives grants for efforts to "reduce toxic polarization, improve civil discourse and strengthen democracy."
She's also a lecturer in the Stanford Business School.
When asked what are the top three issues that council should address immediately, Hansen said "bridging the tensions generated over Measure V"; improving safety along main thoroughfares for pedestrians, bicyclists, and children; and revitalizing downtown.
Nicole Kemeny
Kemeny is the only one of the eight applicants who reported having held a public elected or appointed office. She was elected in 2020 to the San Mateo County Democratic Central Committee for a four-year term.
In 2016, the board of 350 Silicon Valley, a climate organization, elected Kemeny to serve as president, a position she held for five years. She has served as an "EV ambassador," allowing people to drive her electric vehicle as she rode along and answered questions.
"I believe climate change is the most urgent problem we face," Kemeny said on her LinkedIn profile.
Her top long-term issues for the city are growth, housing and transportation; wise use of resources such as water; and a "speedy, equitable transition away from fossil fuel in buildings."
Kemeny said she'd like to see residents of different parts of the city interact more and get to know each other.
Diana No
No has a bachelor's degree in radiologic science and works as a medical dosimetrist, providing care to cancer patients.
According to her application, No is directory chair for Las Lomitas Elementary School's Parent Teacher Association, and is active with the local Brownie troop. No said that because of her community involvement, she can bring the perspective of parents to the council.
No said the top issues for the city are crime prevention, increasing the number of community events and affordable housing. Longer term, the city should work to improve downtown, update playgrounds and provide more community child care facilities.
Thom Phan
Phan is a former active duty Air Force officer and investment banker who describes himself as happily retired.
With experience in corporate finance, engineering and sales, Phan said he can help build budgets, execute projects and provide frameworks for accountability.
He said affordable housing and traffic and transportation are among the city's top issues, as are water conservation and renewable energy.
"(I) would welcome the opportunity to find the right mix of incentives to make Menlo Park a responsible, sustainable city that can be California's gold standard," he said in his application.
Longer-term, balancing residential and business growth is a challenge for the city, he said.
Andrew Slater
Slater is a middle school and high school history and social studies teacher who has been working in East San Jose. He also has a master's degree in urban policy analysis and management.
Top issues for Slater include affordable housing for working-class families, making sure small businesses aren't pushed out by chain stores, and ensuring children's programs serve all students, "regardless of neighborhood, race, wealth, immigration status, language spoken at home, and parents' education."
Slater said the city works well for people with money, but it needs to work on being more inclusive.
Paul Studemeister
Studemeister has worked as an engineer and environmental geologist for consulting firms. He has also been president of a homeowners association in Menlo Park.
Studemeister said he's called police to report abandoned vehicles and thefts of mail and packages.
He said the city should reduce its cost of government and lower taxes. In addition, the city should avoid "poorly thought-out policies" that end up costing "big bucks."
Studemeister wrote to council last year in support of Mueller's proposed park preservation ordinance. Council voted against the proposal, which would have protected city parks from development without a vote from residents.
He also asked council to "resist those that want night parking of cars and vehicles on city streets" in the Sharon Park neighborhood.
"Continue to issue fines; raise the fines (if) needed," he wrote.
Elizabeth Sullivan
Sullivan is president of Pace Palo Alto art gallery. In 2015, she helped transform the former Tesla dealership in Menlo Park into a digital art showcase.
She said council should work to bring more arts and culture to Menlo Park. Sullivan would also like to see more fun runs.
Council should listen to what residents want, she said. And council should be taking a closer look at public employees' output and performance, Sullivan said.