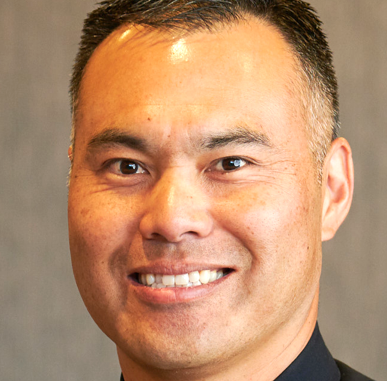 By the Daily Post staff
Days after Redwood City police chief Dan Mulholland announced his retirement, Mountain View police chief Chris Hsiung said today he was stepping down effective Feb. 10.
Hsiung, who became chief in January 2021, has spent most of his 28-year career with the Mountain View police. He's leaving a job that paid $298,160 ($523,003 with benefits) in 2021, according to Transparent California.
In early 2021, he decided to encrypt the police radio system, preventing the public from hearing the activities of police out in the field. The move followed the Palo Alto Police Department, which imposed encryption under then chief Robert Jonsen, who has since been elected Santa Clara County sheriff. When Jonsen retired earlier this year, his replacement, Andrew Binder, ended encryption. Mountain View continues encryption.
Former Mountain View Police Chief Max Bosel will temporarily return as interim chief while the city determines what the "next steps" will be in filling the chief's post. Chief Bosel was originally appointed as Mountain View's police chief in August 2014 and retired in December 2020.
Hsiung's accomplishments, according to a statement issued today, include forming a Latino Community Advisory Council and the Faith-Based Leadership Council.
"Under his leadership, the department embarked on a pilot program, known as the Behavioral Science Unit, to meet the mental health and social service needs of community members before a mental health crisis makes it necessary for police interaction," the statement said.