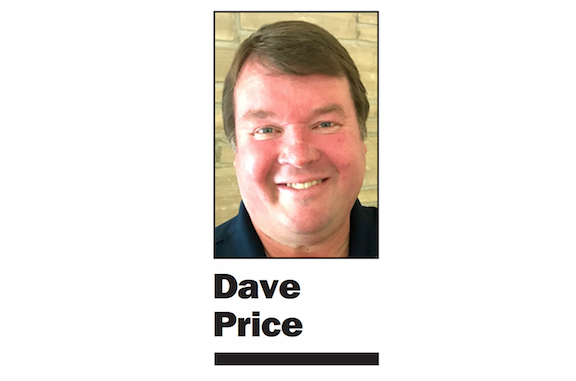 BY DAVE PRICE
Daily Post Editor
We'll come out with our City Council endorsements in a future edition, but one candidate has already shown she shouldn't get the job.
Candidate Julie Lythcott-Haims sent out a mass email Saturday that attacks a large swath of Palo Altans because they disagree with her about housing.
Disagree with her and you're a conservative! Or you favor racial segregation.
Even the slow-growth group Palo Altans for Sensible Zoning, or PASZ, is on Lythcott-Haims' undesirable list.
At one point in her email, she tries to associate Planning and Transportation Commissioner Doria Summa, who is also running for council, with Jim Crow.
Lythcott-Haims' complaint arises from a candidate forum on Thursday when the discussion turned to a 2013 referendum that stopped a housing development on Maybell Avenue.
Lythcott-Haims wrote in her mass email:
"At the Daily Post forum on Thursday night, my fellow candidate, Doria Summa, herself a PASZ-supported member of the Planning and Transportation Commission, all but asked Why the hell are you still talking about Maybell, Julie, (she said it more carefully than that but the tone was sharp). She also said that if I was against the Maybell vote, then 'you don't like democracy.'
"Can you picture me steaming? Can you picture me picturing the strictures and mandates of the Jim Crow South, which was the result of votes by an overwhelming number of residents who wanted to preserve their way of life and keep things as they were? I wanted to pull the gloves off and begin talking about the rise of PASZ. Yet in a largely conservative crowd, I did NOT want to be the Black woman equating our failure to build affordable housing with segregation — which it IS. So, in that forum Thursday night, in person and on the spot, I tried to make my point without saying something that would make people lose their minds."
In her email, she attacked the Palo Alto audience at Thursday night's forum, calling them a "conservative crowd." But the forum at the Mitchell Park Library was open to anyone. And if you looked around the room, you saw civic-minded people like Winter Dellenbach and Tom DuBois, who aren't conservatives.
This attack is a bad sign for somebody running for council.
The goal of a council member should be to improve the community. But to do so, you need to work with other people on council who hold different opinions. It takes four votes to get anything done. You can't antagonize others by insinuating they're racists and then expect they'll be on your side when the next issue comes up.
With this attitude, she won't succeed on council in improving Palo Alto. But if her goal is to get a platform for virtue signaling, then she's running the perfect campaign.
Editor Dave Price's column appears on Mondays. His email address is price@padailypost.com.
—————–
UPDATE: Lythcott-Haims sent the following letter to the Post on Thursday, Oct. 20, and it was published on Friday, Oct. 21
Candidate responds
Dear Editor: While it was painful to read Dave Price's column about me on Monday, I'm glad I did; he helped me see the disconnect between what I intended to convey in an email to my supporters, and how it was received, at least by some.
No one wants to be compared to the "Jim Crow South," a term that came to my mind after I reflected on America's history of voters getting it wrong. I also labeled your audience "largely conservative" yet now realize that assumption was inaccurate. And I used the word "cabal" to describe opponents of housing which some deemed culturally offensive.
Despite being a writer, I'm not a politician. I wish I had chosen my words more thoughtfully. But creating affordable homes for more Palo Altans drives my passion on this issue.
As a student of American history and law, I know that the concept of single-family zoning (R-1) was created to facilitate racial exclusion and it began here in California. (Joseph Eichler was a notable exception to the exclusionary norms of his time.) None of us bear responsibility for those policy decisions made long ago, yet they led to the tremendous income inequality that we experience today in our city. Don't we want to fix this, by making our neighborhoods more inclusionary, if we can? Aren't we smart and thoughtful enough to tackle this?
It's hard to grapple with these topics with those with whom we disagree ideologically, but we must. Frankly, it's why I'm running for city council.
Julie Lythcott-Haims
Palo Alto