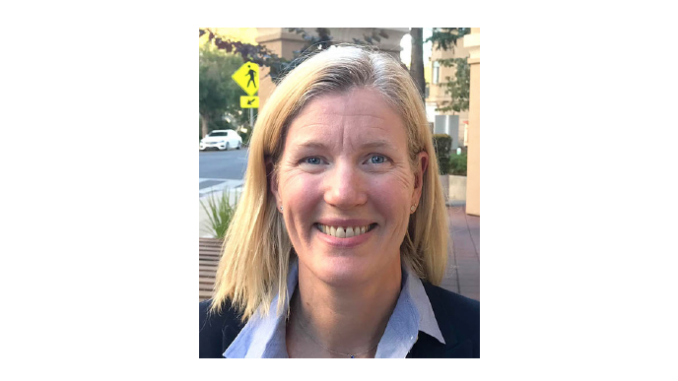 BY BRADEN CARTWRIGHT
Daily Post Staff Writer
Mayor Pat Burt has revoked his endorsement of Palo Alto City Council candidate Lisa Forssell because he said her approach to housing is "divorced from reality."
Forssell's belief that a state housing mandate doesn't go far enough is what changed Burt's mind, he said.
Local governments are stressed right now by a state mandate to plan for thousands of homes over the next eight years, and Palo Alto's number is over 6,000.
That mandate will be incredibly challenging to meet, Burt said.
Instead of Forssell, Burt is supporting candidate Doria Summa, who is opposed to the state housing mandate. He has also endorsed Vicki Veenker and Ed Lauing.
Burt said this is the first time he has un-endorsed someone, and he still likes and respects Forssell. She has good intentions and is smart, he said.
"In the future as she dives deeper into issues, she'll come to appreciate that the solutions are different and much more difficult than what she and some of the other candidates have been espousing," he said.
Forssell was also respectful about Burt's un-endorsement, even though she wasn't happy about it. She said her candidacy is one of optimism, and she is trying to show voters that she will roll up her sleeves and try to make the housing happen.
"You can't give up before you even try to find the funding, to find the programs, to find the sites," she said.
The city has already identified properties where 6,000 new homes could go, but getting them built is the next challenge.
Some candidates, like Forssell, Veenker and Julie Lythcott-Haims, are more excited about the potential for new housing, while others, like Summa and Ed Lauing, say the mandate goes too far.
Burt said the housing mandate could play out in one of two ways. The less desirable scenario is that cities like Palo Alto will try but fail to build the mandated housing, and the state will take away local government's authority to oversee local development.
"That will be harmful to the communities and very divisive," he said.
The other scenario is that state lawmakers will recognize the housing numbers are too high and lower them, he said.
Different economic philosophies
Forssell and Burt have two different economic philosophies when it comes to housing.
She believes that if the entire region builds their share of housing, then rent prices will drop and people won't be forced out of the Bay Area.
Burt said that if rent prices drop, then developers will stop building apartments because their projects won't pencil out any longer.
Forssell said she would like to be a fly on the wall of a developer's meeting to know what the actual economics of a project are. She said she suspects that developers present proposals to the city that make the finances seem harder than it actually is, but she doesn't know for sure.
Burt and Forssell connected over the city's goals to lower greenhouse gas emissions by getting residents to switch to electric appliances. Forssell has been on the Utilities Advisory Commission for six years, and Burt is on a council committee dedicated to sustainability.
Knowledge gap
Burt spoke at Forssell's campaign kick-off event, but recently he replaced her sign with Summa's in his front yard.
"Overall this is a very strong pool of candidates — certainly strong in their aptitudes and their creativity — but not a strong group in terms of their knowledge or how well-grounded their proposals are," he said.