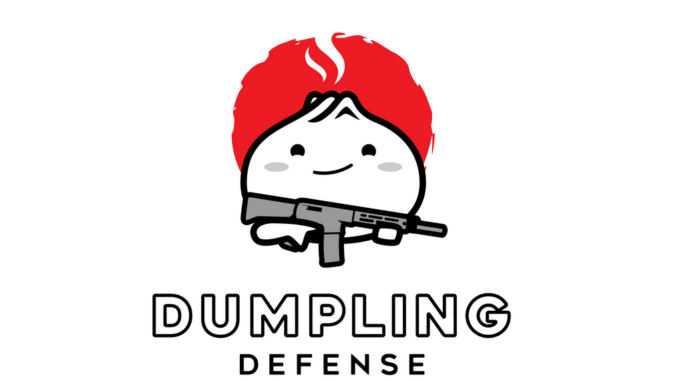 BY EMILY MIBACH
Daily Post Staff Writer
The Redwood City Council tonight (Oct. 24) unanimously approved a temporary moratorium on gun stores after residents raised concerns about the proximity of one to Roosevelt Elementary.
A firearms retailer, Dumpling Defense, has filed to open a store at Roosevelt Plaza, 2107-2193 Roosevelt Ave., down the street from the K-8 school and a library.
Another gun store has inquired with the city about locating at 648 El Camino Real, not far from Sequoia High School.
Before tonight's meeting, the city had received about 50 emails. All but three emails were in support of the moratorium.
At tonight's meeting, comments from the 26 speakers in person and via Zoom were evenly split.
Roosevelt Plaza owner Maria Rutenburg, who would be Dumpling Defense's landlady, told the council to "be careful" as the 2nd Amendment is "sacred to a lot of people." She also said this issue is "inviting litigation" and could bring a national eye to Redwood City.
Rutenburg played a role in getting the city's Black Lives Matter mural removed from Broadway in 2020 by asking to install a "MAGA 2020" mural. She went on Fox News to tout her success afterward.
She was also present at the Jan. 6, 2021, Capitol riots, which she described to NBC Bay Area.
Others who opposed the moratorium said having a gun is the best way to defend yourself. Cheryl Rick said as a senior citizen who is Asian and female, she thinks having a gun store in Redwood City is necessary.
Tina Mercer, the principal of Roosevelt School, advocated for the moratorium. She said many of her students go to Roosevelt Plaza after school for ice cream or pizza, and does not think a gun store belongs among the shops her school's students frequent.
Megan Gardner cited a study in Scientific American that said there's more violence around gun stores, and she said things are safe in Redwood City due to the lack of gun stores.
The moratorium is aimed at giving the city time to come up with its regulations around gun stores.
Councilwoman Diane Howard pointed out that the city has taken its time when coming up with parameters for other businesses, citing issues with adult bookstores near Sequoia High School in the 90s and the more recent two-year process regarding cannabis dispensaries.
The moratorium will be in effect for 45 days but can be extended to last about two years for the council to come up with its official gun store rules. That could include zoning where in town the store would be allowed and what regulations would be put on the business.
Some who spoke at tonight's meeting suggested the council look at putting the gun stores in the city's industrial areas.
But Councilwoman Alicia Aguirre pointed out that could cause an equity issue as the city has residents who live in the city's more industrial areas.
Councilman Elmer Martinez Saballos said he remembers being one of those students who went to Roosevelt Plaza for ice cream and pizza. He requested that the city attorney look into whether the city can limit gun stores going into parts of the city with higher crime rates.
ᐧ