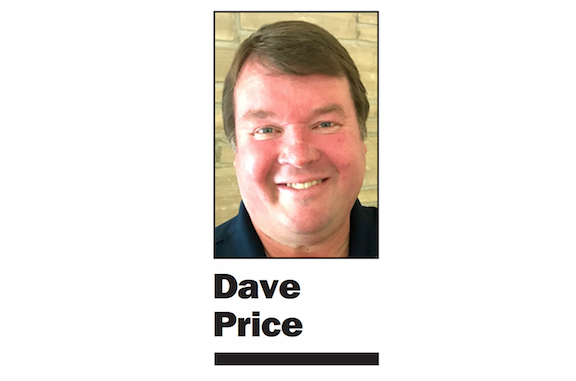 BY DAVE PRICE
Daily Post Editor
It's encouraging that the Santa Clara County Board of Supervisors, the five-member panel that includes Joe Simitian of Palo Alto, has hired an outside consultant to investigate the county health department's handling of the Covid pandemic.
I asked for an outside independent investigation back on May 7, 2021 and again this year on July 27. But I figured my suggestion had been ignored because government officials don't like to reveal their mistakes.
So this request for an outside expert to investigate the county's Covid response is the right move.
Without a doubt, the county's response has been controversial.
On one hand, you have people who had jobs that allowed them to stay at home, and when they ventured outdoors they wore one or two masks and gloves. That group generally supported the county's approach to the pandemic.
Then we had others who felt the county overreached. They felt that schools were closed too long, at the behest of teachers unions who appeared to be in charge of school boards. They were upset that churches were shut down while national retailers such as Costco and Home Depot remained open.
Restaurants were hard hit. The state restaurant association estimates that one out of three restaurants closed permanently. That's a lot of people who lost everything.
Yet county health officials wouldn't listen when a study from the New York state health department in November 2020 showed that restaurants and bars accounted for only 1.43% of Covid cases in that state. That study raised the question, "What was the science that supported Santa Clara County's massive shutdown of restaurants?"
What about 'the science'?
When Dr. Sara Cody, the county's chief public health officer, would introduce a new restriction, she never provided "the science" supporting it.
Sadly, Santa Clara County, despite all of its restrictions, had a higher per capita death rate than any other Bay Area county.
The death rate was higher even though the county had imposed sharply higher fines on businesses than other counties, and, in shutting down churches, drew the ire of the U.S. Supreme Court. Twice. Of the 3,243 counties in the United States, Santa Clara County holds the distinction of having been disciplined twice by the Supreme Court for extreme Covid regulations.
Death counts exaggerated
Rarely did the county admit its mistakes. One rare admission came the day before the 2021 Independence Day holiday, when stories are put out by government agencies with the hope that nobody will notice them. The county admitted that they had been giving daily death counts that were 23% higher than what they would have been if they had followed definitions used by other counties. It looked as if Cody and her associates had been hyping the numbers to fuel the hysteria.
In addition to all of that, the outside investigator ought to look at how the county distributed vaccines. Why did it take months to get the first dose to so many residents? Maybe the county isn't competent to do this job and we'd be better off if the task was given to fire departments? Or pharmacies and doctors' offices?
Report needs to be objective
While I'm glad the county has commissioned such a report, I'm leery about whether it will be objective. Santa Barbara County hired a consultant to do such a report and — surprise, surprise — the consultant said, "The dedication and professionalism of county staff — 2,200 employees who chipped in one way or the other — cannot be overstated," reported the local paper there, The Independent.
Government officials are always congratulating themselves and their employees. In October 2021, the same five-member Santa Clara County Board of Supervisors awarded $2,500 "hero pay" bonuses to all county employees for their work during the pandemic — even if the employee worked from home the entire time. That cost $76 million.
At the time, I was asking, "How did they earn that bonus? Why was a paper-pushing bureaucrat who stayed home as worthy of the bonus as a worker in the Valley Med emergency room who had to physically deal with Covid patients every day?"
The investigation, called an after-action report, was requested by Supervisor Susan Ellenberg, and the rest of the board unanimously approved it Tuesday. The county is paying CNA Corporation, a company that specializes in assessing government responses to disasters, $243,610 for the report.
Shifting authority
One issue the consultant will examine is the decision-making authority during an emergency. Under state law, once the supervisors declared an emergency, the county's chief public health officer, Dr. Cody, was vested with broad powers to impose restrictions and give other types of orders.
I think she was put in an unfair situation. Dr. Cody was trained to be a medical doctor. Yet she was asked to be an economist, public school administrator and logistics coordinator.
I wonder if, at some point, she yelled to her boss, Jeff Smith, "Dammit Jeff, I'm a doctor, not a politician," to borrow a phrase from Star Trek's Dr. McCoy.
Because of state law, her decisions were made without the benefit of public hearings, where concerned citizens could voice their opinions about proposed restrictions.
I don't think there's much the county can do about that set up. But it resulted in Cody getting a lot of unfair criticism.
"I know I spent lot of time during the first year of this now two-and-a-half-year challenge trying to explain how it was that a previously relatively unknown public health officer had wide-ranging authority, and why that was appropriate — in the view of state lawmakers — in terms of making sure that decisions were made based on medical expertise and public health expertise, rather than based on 'political' considerations, as some might describe," Simitian said at Tuesday's meeting. "That is a challenging tension to navigate."
My hope is that the report helps to improve the county's response the next time we have a pandemic or similar emergency.
Editor Dave Price's column appears on Mondays. His email address is price@padailypost.com.