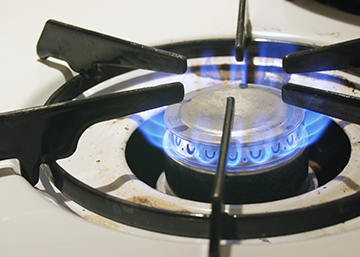 Aug. 15, 2022
BY BRADEN CARTWRIGHT
Daily Post Staff Writer
The city of Palo Alto wants homeowners to convert their natural gas stoves and water heaters to electric appliances, so every couple years City Council is passing new rules on home improvement projects in an attempt to slow down climate change.
The latest rules, set to take effect on Jan. 1, would require homeowners to buy new water heaters with a heat pump, not natural gas, when they replace the appliance as part of an add-on or remodel.
New gas hookups would be banned for outdoor equipment such as pools, spas and grills, and new granny units would have to be all=electric. Electric appliances would also be required for new offices, stores and restaurants.
Council is aiming to change the building code by the end of the year. The new rules are called "reach codes" because they go beyond what the state requires.
Homeowners in other cities, such as Los Altos and Menlo Park, have resisted the changes.
In eight years, Palo Alto is aiming to have 95% of water heaters and 70% of space heaters be electric. Residents may have to take out their functioning gas appliances to meet that goal, but council hasn't decided on taking that big step yet.
There are a couple of large barriers to switching homes and businesses to electric: the cost and the capacity of the city's grid.
The city hasn't provided an estimate on how much electrification will cost homeowners, and it varies depending on the building. The projected expense to the city is great.
Upgrading the grid to handle a bigger load would cost between $30-$70 million, a report to the Utilities Advisory Commission said in November 2020.
The city would have to take out 124 miles of decommissioned gas lines, which would cost another $11 million to $54 million over 10 years, the report said.
Utilities workers would spend up to 801,166 hours on the electrical upgrade and gas disconnection, the report said.