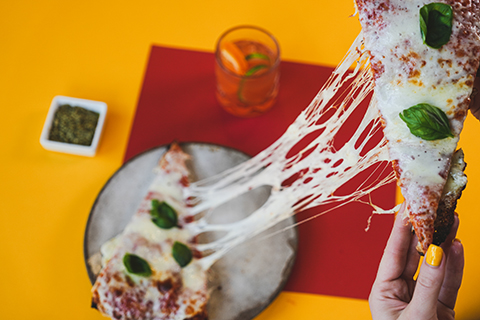 Pizzone's authentic Milan-style pizza is now available in Palo Alto, and you can place all your pickup and delivery orders online.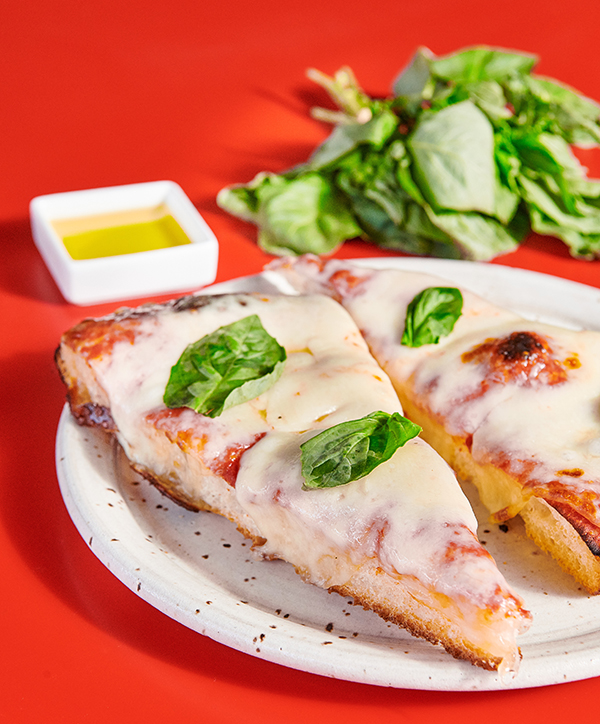 The pizza is sold as a generous portion of the airy, fluffy Northern Italian-style pie. Right now, Pizzone is also offering package meals for two ($36) or four ($64) in which you get that number of pizza slices, San Pellegrino Italian sodas and servings of Italian-style cookies.
Hatched in the kitchen at Vina Enoteca in the Stanford Barn, Pizzone is a startup making the kind of pizza its founder grew up eating. Dario Presezzi hails from the town of Vimercate, near Milan, Italy. He came to the U.S. nearly a decade ago to start his sustainable waste management company Bioforcetech, which draws carbon out of organic waste to prevent it from escaping into the atmosphere as carbon dioxide. But soon after arriving in the Bay Area, he realized he missed the kind of pizza he was used to eating. Soft, fluffy, cheesy, with a more focaccia-style crust.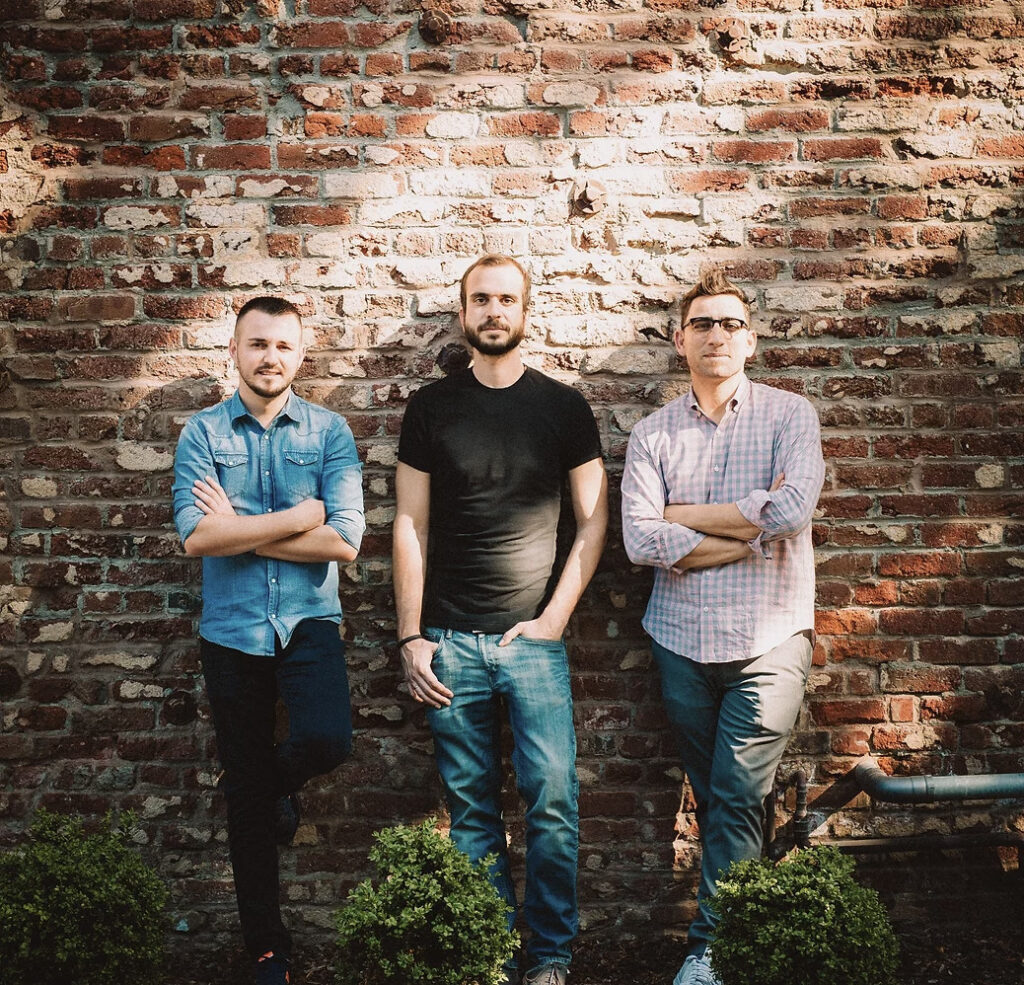 "In the Milan area, they make these huge, two-feet pizzas," he said. "Every family gets one once a week. I missed it, and I also thought Americans could appreciate it. It's familiar, but different."
Presezzi says he got the recipe from his tiny hometown bakery in Vimercate, and co-founder and master pizzaiolo Alex Guido, hand-makes the pizzas exactly like they do. For authenticity of flavor, Pizzone imports flour and the right kind of tomatoes from Italy but uses premium quality mozzarella and other cheeses and local ingredients like pepperoni from Berkeley's Fra' Mani.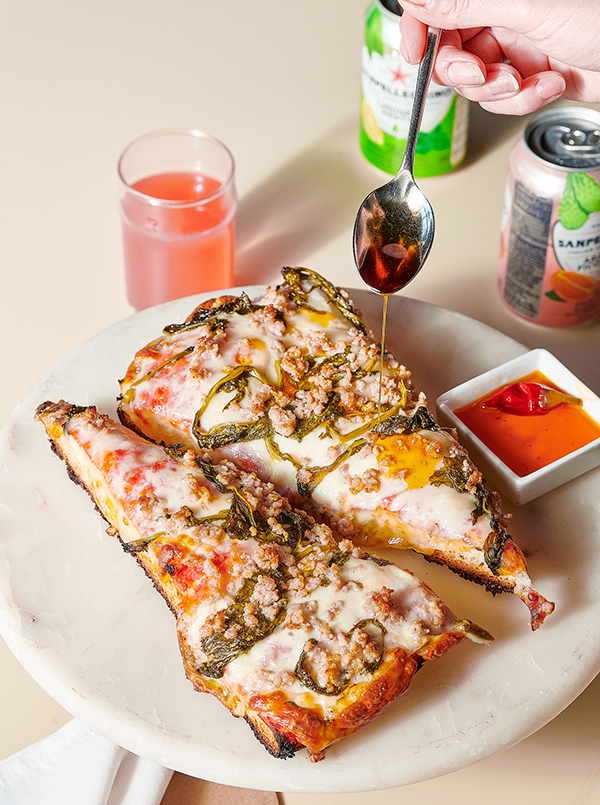 For maximum freshness, they partially cook the pizzas and you finish them in the oven when you get them. That way your pizza is always perfectly fresh – and never soggy.
Presezzi is adamant about not using any plastic in his packaging – the initial challenge of trying to avoid plastics nearly scuttled the whole business.
"There was no way I was going to put it into a plastic bag," he said. But he found a solution – a tray made of sugarcane that can actually go in the oven when you heat the pizza, and cellulose film wrap. Both items are compostable.
Pickup is at the side of Vina Enoteca at Stanford Barn at 700 Welch Road. Delivery is available in Palo Alto and the surrounding areas. Their slices are also available at a number of Peninsula grocery markets, including Sigona's, Piazza's, Bianchini's, The Willows Market, Draeger's and more.
For more information and to order pizzas, go to pizzone.co.
PIZZONE | 700 Welch Road, Palo Alto | (650) 229-9231 | pizzone.co