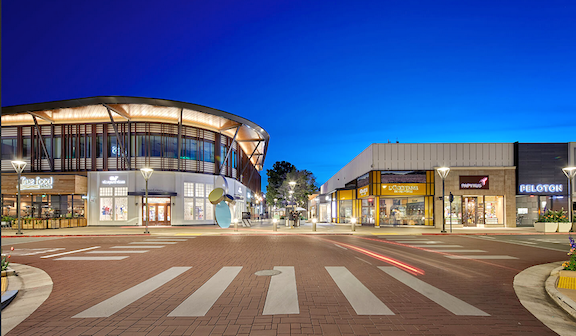 BY BRADEN CARTWRIGHT
Daily Post Staff Writer
Two crews of retail thieves — one saying they are Romanian and the other carrying Chilean IDs — have been arrested after stealing from the Stanford Shopping Center and other Bay Area malls, police said.
A Sephora employee called 911 the afternoon of June 3 to report two men taking bottles of perfume and then running to a minivan in the parking lot, police said.
Officer Brian Connelly immediately rode to the shopping center on an electric mountain bike, which the department is trying to use more often.
He spotted the van leaving a parking lot as he rode west on Sand Hill Road, Lt. Brian Philip said.
Connelly rode in front of the van, laid his bike on the ground and moved to the side, Philip said. Two police cars arrived as backup shortly after, and the suspects were boxed in.
Inside the car, Philip said they found perfume stashed in the glove box ranging from $138 to $375 a bottle, for a total of about $3,000.
"I smelled like perfume for the rest of the day," Philip said.
The men claimed to be Romanian, and they spoke in Spanish to police, Philip said. Officers found medical paperwork addressed to Vallejo in their car.
Cornel Constantin, 25, of Vallejo was arrested. The DA will review the case for charges against the driver, who wasn't seen taking any items.Constantin may be connected to another theft at Sephora on May 8, when a heavy-set man with a mustache took $2,200 worth of perfume using a similar bag. The description matches Constantin's appearance, Philip said.
The other theft, at Victoria's Secret on June 2, took several days to solve.
A man with a backpack and a woman were seen on camera loading up with clothes, police said.
Man takes bras and panties
Employees confronted them, and they left after 10 minutes with 55 bras and panties worth $967, police said.
The theft was reported the next day. Loss prevention officers working for Victoria's Secret were familiar with the suspects from similar thefts in the Bay Area, Philip said.
They connected Palo Alto police with Walnut Creek police, who then provided a description of a 2017 Nissan Rogue with other agencies, Philip said.
On Wednesday, Citrus Heights police pulled over a car matching the description with two men and a woman inside. They had the same backpack and tattoos as the people seen in Walnut Creek and Palo Alto, Philip said.
They had no permanent residence and were carrying Chilean IDs, Philip said.
Since the transients haven't been charged yet, police aren't releasing their names. The case has been sent to Santa Clara County District Attorney Jeff Rosen to decide on charges, Philip said.
More coordination by law enforcement
The arrest was a result of police departments and loss prevention officers providing each other with information, which they're doing more often as organized thefts become more common, Philip said.
Police departments have warned about Chilean gangs partaking in "criminal tourism" this year in California.
Atherton Chief Steven McCulley said in February that Chilean gang members from Los Angeles burglarized six homes in the town in one month, and the Hillsborough Police Department put out a similar warning.