One Step Beyond & The Big Wave Project Create Inclusive Community for Individuals Who Have Intellectual Disabilities
One Step Beyond, Inc. (OSBI) provides one-of-a-kind programs and services that empower adults who have intellectual disabilities to become independent, employed, and socially involved in their communities.
Life skills programs help participants strengthen independent living skills, emphasizing money management, functional literacy, social skills, and safe community access.
Vocational programs provide training and volunteer opportunities that lead to employment.
Recreation and fine arts programs offer music, art, dance, and fitness, emphasizing personal wellness.
The culinary program provides food-industry training emphasizing customer service, healthy dietary planning, food preparation, and sanitation skills. And beginning this year, the culinary training programs will be located in a commercial kitchen at the future Half Moon Bay expansion location with The Big Wave Project.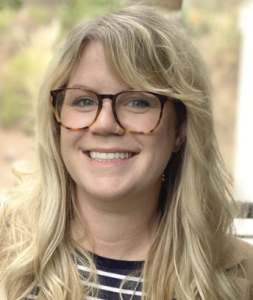 The Big Wave Project is dedicated to creating an inclusive and interactive community of people and businesses to provide a purposeful and independent life for individuals with developmental disabilities through affordable housing, meaningful employment, and a supportive community.
"We're really excited about our partnership with The Big Wave Project," says One Step Beyond CEO Madison Blanton. "Our program, which will use the commercial kitchen space at the Big Wave facility, will teach food-service skills including sanitary food handling, safe use of kitchen equipment and appliances, nutrition and meal planning. Graduates of the One Step Beyond Culinary Academy will then become employees and under the direction of a professional chef, will work at Big Wave events and locations throughout the Bay area."
The Big Wave Project courtyard with beautiful views of the Pacific coast will also be available and can host up to 100 guests. All proceeds from events will go toward providing the residents of The Big Wave Community Cooperative and students of the One Step Beyond Culinary academy the programs they need.
OSBI staff have made it their life's mission to better the lives of adults who have intellectual disabilities. Each day is about setting the standard and raising the bar for post-secondary adaptive educational programming.
Individuals interested in supporting the One Step Beyond mission can make a monetary donation by visiting the One Step Beyond website at https://osbi.org/.
Individuals who have a compassionate heart and are looking for purpose-driven employment or volunteer opportunities can view open positions on the One Step Beyond website at https://osbi.org/.
More information about The Big Wave Project is available at https://www.bigwaveproject.org/.