There's something to love every day at New England Lobster Market & Eatery, where they make it easy to live it up on lobster while going easy on the wallet.
On Lobster Lover Mondays, you can score a deal on their whole one-pound lobster platter with house-made potato chips, coleslaw, bread and butter. Taco lovers should head over on Tuesdays to enjoy their Tres Amigos Taco Platter: one lobster taco, one crab taco and one shrimp taco served with potato chips and coleslaw on the side.
If you think the tail is the best part, then Twin Tail Wednesday is the day for you. But if you've really got a crazy lobster craving, then head on in for Three-Pound Thursday. Yeah, that's the day you can get a significant deal on their three-pound whole lobster platter with chips, coleslaw, bread and butter.
And don't forget that every weekday is a real seafood lover's happy hour. From 3 p.m. to 6 p.m., Monday through Friday, you can score $2 beers and take $1 off all wines – and you can get $2 oysters or take $1 off any of their seafood tacos – lobster, crab or shrimp. They've also just rolled out a beer tasting flight option where you can enjoy four 4-oz. beers for $5.95 (it's $9.95 during regular hours).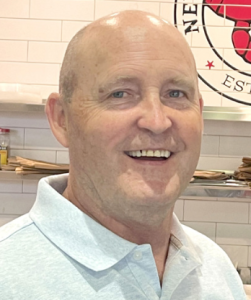 If all that tasty seafood puts you in the mood to enjoy some at home later, stop by their market next-door – or order your items online and have them delivered right to you the next day, Tuesday through Saturday. You can order any time all the way up to midnight and still get your seafood the next day. New England Lobster's own drivers bring your food in their refrigerated trucksstraight to your door. Delivery is $25 for all customers between San Francisco and San Jose. If you're ordering for more than yourself, you really have to try New England Lobster's "party in a pot" lobster boil bucket. Each DIY home lobster boil pot comes with four 1.25-pound live lobsters, four artichokes, a pound of shrimp, four Louisiana hot links, four pieces of corn, potatoes, onion and garlic, along with seasoning and lemon. All you have to do is follow the included cooking instructions and boil it all up, and you have an easy but amazing feast for your family.