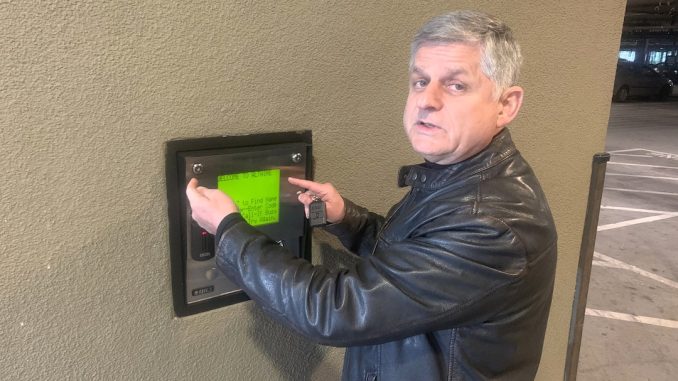 BY BRADEN CARTWRIGHT
Daily Post Staff Writer
Residents of a neighborhood plagued by crime have signed a petition calling on the Palo Alto City Council to make crime prevention a priority. It's a last resort for the community, which has spent the last two years desperately trying to keep thieves out.
"The same criminals come back week after week, often multiple times on the same week, terrorizing our community and children," says the petition, which was signed by 107 residents of the Altaire Walk neighborhood in south Palo Alto. "They have no fear about their faces or cars being caught on camera because they know nothing will be done. They know they can rob and terrorize Palo Alto residents with impunity."
Altaire Walk is a gated townhouse complex at 901 San Antonio Road. For the past two years, the neighborhood has been hit over and over by thieves at all times. Packages and mail are stolen most often, but bikes and storage lockers have also been targeted.
Residents have taken it into their own hands to prevent thefts. They added and changed locks, modified doors with metal guards, switched gate codes and shortened the time that the gate stays open.
Lately, a volunteer has gone to the mailroom early in the morning to take pictures of the packages and email them out to residents, and then he or she hides the packages in an electrical room.
Thieves have responded in their own creative ways. They've used power tools to cut through gates, crowbars to break doorknobs and modified keys to get into mailboxes.
"It's like whack-a-mole," said Sharon Lee-Nakayama, a board member of the Altaire Walk homeowners association.
Almost all of the thefts have been captured on video, has been shown to police.
Ivan Boyadjieva, who lives at Altaire Walk with his wife and two kids, said officers have always come out, taken reports and collected video, but the results of their investigation haven't been revealed to residents.
Resident chases package thief
One time, a resident chased a package thief until police arrived and arrested him. Another time, a woman saw her stolen bike for sale online. Police set up a sting in San Jose, but the seller claimed he wasn't the thief, Boyadjieva said.
Sgt. Craig Lee suggested hiring a security guard, but the homeowners association can't afford it, Lee-Nakayama said. Guards would have to work 24/7 because thieves come at all times of day.
Police Capt. James Reifschneider said in an email that mail and package theft is an ongoing crime trend in the Bay Area, and Palo Alto is no exception. He acknowledged the frustrating situation at Altaire Walk and thanked residents for partnering with police.
"While I wish I could say that we've solved all the reported crime at Altaire Walk over the past year, I can say that we have completed numerous investigative reports, identified multiple potential suspects, and continue to work with the Santa Clara County District Attorney's Office and our regional law enforcement partners, to include the U.S. Postal Inspectors, on this regional problem," he said. "I am optimistic that active, on-going investigations will yield criminal charges."
Emotional impact
The impact of the thefts goes beyond what is stolen, as the emotional effect is palpable.
Now that residents are more vigilant in the mailroom, they're scared that more thefts will take place around the home. Children can't play in the courtyard without fear, and the community can't sleep in peace, the petition says.
The Boyadjievas didn't have their regular Christmas tree this year because they put their bikes in the living room so they couldn't get stolen. Instead of a full-sized tree, they had a small one on the table.
Only Councilman Greg Tanaka responded to the petition, which was delivered on Jan. 17. He met with a group on Monday. The six other council members haven't responded, Lee-Nakayama said.
"We're all voters, and the fact that we didn't get responses from them? No excuse," she said. "It's their responsibility. Practical items like crime prevention should be addressed."