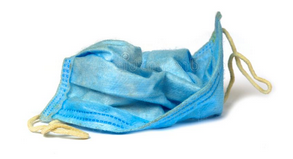 By the Daily Post staff
A homeless man walked into Books Inc. in Palo Alto's Town & Country Village without a mask, and when an employee told him to put one on, he knocked over a display of calendars and a sign and angrily shook his fist at her before leaving, police said.
He didn't cause any damage, but the employee said he caused her emotional harm, Lt. Con Maloney said. Police labeled the case an assault on Monday (Dec. 27) and sent their report to the district attorney to review.
"She was in fear for her safety by the way he shook his fist," Maloney said. "Personally, I don't know that that's going to qualify (as assault), but that's how it got reported."
Since the man wasn't arrested, police are not disclosing his name. He is 63 with no permanent address, Maloney said.