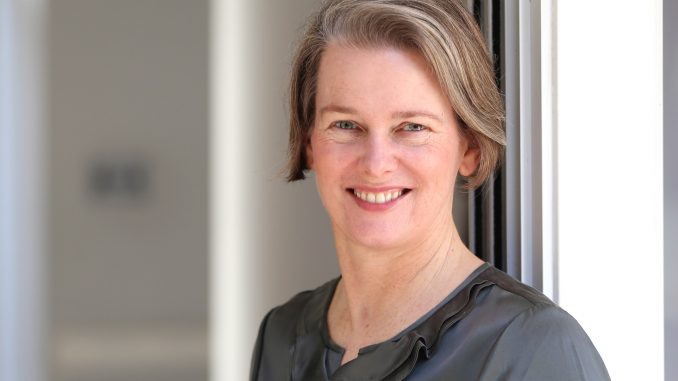 BY BRADEN CARTWRIGHT
Daily Post Staff Writer
It's likely that the current vice mayor of Palo Alto, Councilman Pat Burt, will move up to the position of mayor in 2022. But who will be Palo Alto's next vice mayor?
Councilwoman Alison Cormack has missed out on the position by just one or two votes for the past two years. But she's part of a council minority that is pro-housing and more friendly toward development. Five of the seven council members are in the other camp, known as Residentialists. Residentialists are highly protective of single-family neighborhoods from development.
City Council will choose its mayor and vice mayor for 2022 on Monday (Jan. 3).
While many other cities have a prescribed procedure for picking their mayor and vice mayor, Palo Alto leaves it up to a vote, which is often divided based on politics and personal relationships.
Cormack broke a 3-3 stalemate in 2020 and voted for DuBois to give him four votes. This year, Cormack got two votes from herself and Councilman Eric Filseth, before Burt received four votes after two rounds of voting.
Former Mayor Liz Kniss, who left council last year, said Councilman Greer Stone is the favorite because his positions often align with Burt's. Councilwoman Lydia Kou is another potential candidate because she is entering her fifth year on council.
"She's paid her dues," Kniss said.
Filseth probably won't be nominated because this is his last year on council, and he was mayor in 2019. Councilman Greg Tanaka is also unlikely to get votes because he often takes positions against the rest of the council.
Kniss said the best pick would be Cormack. "She's a very conscientious, very well-informed and certainly engaged council member," Kniss said. "She does her homework."
Cormack is the only council member who is eligible to run for re-election next year. DuBois and Filseth have reached their term limits, while Kou, Tanaka, Burt and Stone have two years left in their terms.
In recent years, the council has almost always selected the vice mayor to move up to mayor. The last time the council elected a wild-card mayor was in 2016, when Burt won by one vote as the Residentialists took the majority of council.
This year, Burt can count on taking the position for his third time because the Residentialists have a strong majority, and he often acts as a mediator between the two sides. The mayor represents the city at events like ribbon cuttings and gives a "state of the city" speech. He or she is in charge of running council meetings and works with the city manager to plan the agenda.
PALO ALTO'S MAYORS AND VICE MAYORS
Mayor is shown first, followed by vice mayor. An asterisk (*) denotes a year in which the previous year's vice mayor became mayor. Before 1982, mayoral terms ran from July through June. After that, council converted to calendar-year terms.
2021, Tom DuBois, Pat Burt*
2020, Adrian Fine, Tom DuBois*
2019, Eric Filseth, Adrian Fine*
2018, Liz Kniss, Eric Filseth*
2017 Greg Scharff, Liz Kniss*
2016 Pat Burt, Greg Scharff
2015 Karen Holman, Greg Schmid
2014 Nancy Shepherd, Liz Kniss*
2013 Greg Scharff, Nancy Shepherd*
2012 Yiaway Yeh, Greg Scharff*
2011 Sid Espinosa, Yiaway Yeh*
2010 Pat Burt, Sid Espinosa
2009 Peter Drekmeier, Jack Morton*
2008 Larry Klein, Peter Drekmeier*
2007 Yoriko Kishimoto, Larry Klein*
2006 Judy Kleinberg, Yoriko Kishimoto*
2005 Jim Burch, Judy Kleinberg*
2004 Bern Beecham, Jim Burch*
2003 Dena Mossar, Bern Beecham*
2002 Vic Ojakian, Dena Mossar*
2001 Sandy Eakins, Vic Ojakian*
2000 Liz Kniss, Sandy Eakins
1999 Gary Fazzino, Lanie Wheeler
1998 Dick Rosenbaum, Micki Schneider
1997 Joe Huber, Ron Andersen*
1996 Lanie Wheeler, Joe Huber*
1995 Joe Simitian, Lanie Wheeler*
1994 Liz Kniss, Joe Simitian*
1993 Jean McCown, Liz Kniss*
1992 Gary Fazzino, Jean McCown*
1991 Jack Sutorius, Gary Fazzino
1990 Mike Cobb, Gail Woolley
1989 Larry Klein, Betsy Bechtel*
1988 Jack Sutorius, Larry Klein*
1987 Gail Woolley, Jack Sutorius*
1986 Mike Cobb, Gail Woolley*
1985 Leland Levy, Mike Cobb*
1984 Larry Klein, Leland Levy
1983 Betsy Bechtel, Gary Fazzino*
1982 Fred Eyerly, Betsy Bechtel
1980-81 Alan Henderson, Ellen Fletcher
1979-80 Alan Henderson, Byron Sher*
1978-79 Scott Carey, Alan Henderson
1977-78 Byron Sher, Frances Brenner
1976-77 Stanley Norton, Roy Clay
1975-76 Stanley Norton, Roy Clay
1974-75 Byron Sher, Alan Henderson
1973-74 Kirke Comstock, Enid Pearson
1972-73 Kirke Comstock, Stanley Norton
1971-72 Kirke Comstock, Stanley Norton
1970-71 Jack R. Wheatley, Frank Gallagher*
1969-70 Edward Arnold, Jack R. Wheatley
1968-69 Edward Arnold, Frances Dias*
1967-68 Frances Dias, Edward Arnold
1966-67 Frances Dias, William P. Rus
1965-66 Edward Arnold, Robert Debs