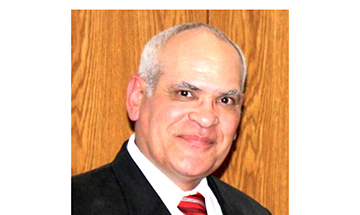 This story was originally printed Dec. 23 in the Palo Alto Daily Post. If you want to get all of the local news first, pick up the Post.
One of the 15 charges against San Mateo County Community College District Vice Chancellor Jose Nunez claims that he used college district resources to try and get a member of the district's board re-elected.
The District Attorney's office said Nunez used the college district computer to write emails and draft flyers for Tom Mohr's 2018 campaign. Moreover, it's claimed that Nunez helped the campaign during work hours.
Mohr died in November 2020. DA Steve Wagstaffe said he thinks Mohr, a man of the "highest integrity," did not know this was happening.
Nunez was backing Mohr in a close contest against another incumbent on the board, attorney Richard Holober. Holober beat Mohr by 4 percentage points, 23,608 to 21,667 votes. He remains on the board today. He didn't return a phone call from the Post for this story.
Mohr and Holober had to run against each other in November 2018 because the district's board had decided that instead of at-large district-wide elections, each director would be elected by wards within the district.
Before he got on the board, Mohr had been president of Canada College, one of the three colleges in the district. Earlier, he was the superintendent of the San Mateo Union High School District and a chemistry teacher in the county before that.
Holober is the executive director of the Consumer Federation of California, a nonprofit that campaigns for state and federal laws to protect consumers.
Prior to the ward maps being approved, Mohr moved from a house on Edgewood Road in San Mateo to a condo on West 4th Avenue, about a two mile move, he said at the time. Mohr called the move into the ward purely coincidental at the time.
After the maps were approved, Holober moved from Millbrae to San Mateo as part of moving forward with his life following the death of his wife.
"We were getting the house on the market and getting ready to do this move and the mapping of the districts sharpened our look," Holober told the Post in 2018.
The campaign
The campaign resembled a battle of labor versus the school's administration.Holober received money from at least 10 unions, including $3,000 from the American Federation of Teachers, which represents instructors in the college district.
Meanwhile, Mohr received money from district contractors, such as Boyette Construction and Allana Buick and Bers. Nunez is charged with pushing for the award of a contract to Allana Buick and Bers to design and build a solar energy system at Canada College.
Mohr also received contributions from former State Sen. Jerry Hill and Congresswoman Jackie Speier, both Democrats, cementing the idea that he was backed by the local political establishment.
Nunez in court
Nunez, 69, of Novato, appeared in court Dec. 22 and pleaded innocent to the 15 charges. He is set to return to court on Jan. 5. He is out of jail on his own recognizance.
Wagstaffe said Nunez is out of jail in part because of the $0 bail schedule imposed by the court in hopes to keep jail population down during Covid and because he is a "69-year-old man with no record."
Wagstaffe's investigators found out about Nunez's campaigning for Mohr his office's larger investigation into former chancellor Ron Galatolo, who is suspected of harassment and corruption involving construction contracts at the district, which consists of Canada College in Redwood City, the College of San Mateo and Skyline College in San Bruno.
Wagstaffe said his investigators learned about Nunez's campaigning for Mohr and for a statewide bond issue in March 2020 after Nunez's computer records were seized by the DA's office.
Nunez is also facing 12 charges of perjury for not disclosing gifts he received from contractors between 2009 to 2020 and a charge of embezzlement. That charge is related to the award of a contract to design and build a solar energy system at Canada College to the architectural firm of Allana, Buick and Bers of Palo Alto in 2013 and 2014.