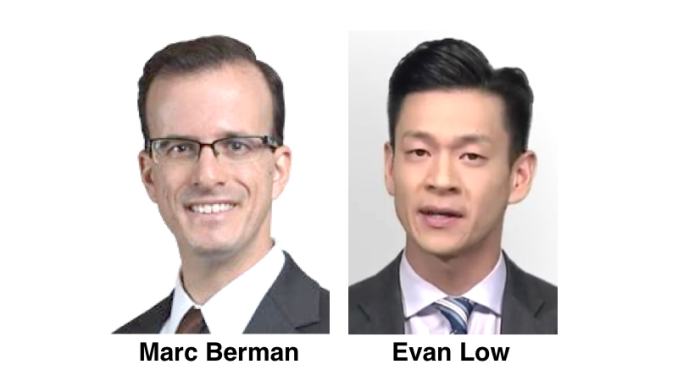 By the Daily Post staff
The Citizens Redistricting Commission, which is redrawing the lines of political districts, has put Assemblymen Marc Berman, D-Menlo Park, and Evan Low, D-Campbell, into the same district for next year's election.
The other 16 Assembly members and eight state senators in the Bay Area will remain in districts with an easy path to re-election without having to face another incumbent.
But the committee redrew Berman's district to include Campbell and Saratoga, putting him on a collision course with Low. His district already includes Palo Alto, East Palo Alto, Menlo Park Mountain View, Los Altos, Sunnyvale and Half Moon Bay.
Low's 28th District was absorbed by three other districts, and now he would have to move into the new 24th District if he wants to run again.
Low has been in the Assembly since 2014, Berman since 2016.
The primary will be on June 7 and the deadline to enter the race is in March. The top two vote-getters will move on to the November general election.
The five-month time frame may not allow for much fundraising by the candidates. The Chronicle reported that Low had $2.7 million in his campaign war chest as of the last filing deadline in June. Berman, meanwhile, had $652,000 cash on hand as of the same deadline.