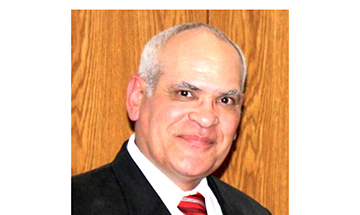 By the Daily Post staff
The first shoe dropped yesterday (Dec. 21) in the San Mateo County Community College District corruption case.
San Mateo County District Attorney announced he has filed 15 felony charges against Jose Nunez, who has served as the vice chancellor of facilities for the district for the past 21 years.
Charges include:
• Embezzlement of Public Moneys. Wagstaffe said Nunez assisted in directing the award of the contract to design and build a solar energy system at Canada College to the architectural firm of Allana, Buick and Bers of Palo Alto in 2013 and 2014.
• Twelve counts of perjury for failing to report a number of gifts he received from vendors.
• Illegally using college district resources to support a campaign for a candidate for district trustee. The candidate hasn't yet been named.
• Illegally using college district resources to support a March 2020 statewide ballot measure, Prop. 13, a bond measure that would have provided $2 billion to community college capital projects statewide.
Nunez is scheduled to be arraigned today (Dec. 22) at 9 a.m. in the Hall of Justice in Redwood City.
The target of the investigation has long been thought to be former Chancellor Ron Galatolo, who was Nunez's boss for many years. Wagstaffe concluded a statement about the case by saying, "Our investigation into possible criminal conduct at the district continues, aided by my Bureau of Investigation." In other words, stay tuned.
Nunez has been placed on leave, the college district's public affairs spokeswoman said.
Nunez made $292,632 in regular pay in 2019, the most recent year for which information was available on the government salary website Transparent California. Including fringe benefits, his compensation that year totaled $390,689.
Pick up today's Daily Post for more on this story.