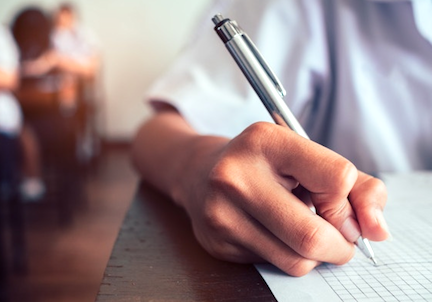 This story originally appeared in the free print edition of the Daily Post on Oct. 14. If you don't want to miss important local stories, pick up the Daily Post in the mornings at 1,000 Mid-Peninsula locations.
Word Count: 696
BY ELAINE GOODMAN
Daily Post Correspondent
Parents are alleging in a lawsuit that Palo Alto Unified School District's middle-school math placement tests are keeping girls out of advanced-level math classes.
"The results of these tests have historically favored boys over girls," said the lawsuit, filed in Santa Clara County Superior Court.
And while the middle school student body is roughly half boys and half girls, "over the past two years, the number of boys …
Premium Content: To read the rest of this article, please click here and Sign In or Subscribe to access our paid site.
If you have a Daily Post Archives account, your access includes Premium Content such as this article. Enter your Archives Username and Password, and you will be redirected to the article.
If you are a first-time user, please Subscribe to select a plan that meets your needs, and create an account to view premium content such as this article.
One clarification to the story: Edith Cohen, a plaintiff in lawsuit against PAUSD, she said she has two children who graduated from the district and two daughters who are in still in high school in the district.