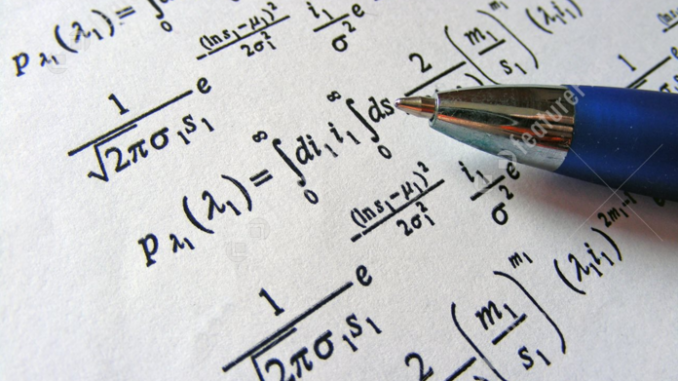 This story was originally published April 20 in the print edition of the Daily Post. If you want to stay up-to-date on local news, pick up the Post in the mornings at 1,000 Mid-Peninsula locations. Our competitors do.
By Braden Cartwright
Daily Post Staff Writer
High school students delivered a petition to the Palo Alto Unified School District board calling for the reinstatement of two advanced math classes that will no longer be offered on campus starting next school year.
More than 50 students signed a letter saying that they're worried about no longer being able to take Multivariable Calculus or Linear Algebra in high school, said a student named Alexy, who delivered the letter to the board during Tuesday's (April 18) meeting. He didn't give his last name.
"This decision has affected each and every single one of us on an individual level, severely limiting our options for continued math learning in our junior and senior years," he said.
Other advanced students also spoke about having no options to continue their math education in high school after taking AP Calculus, which will become the highest level.
Multivariable Calculus and Linear Algebra have been offered as part of a dual enrollment program taught by a Foothill College instructor, on Zoom for the past few years.
Math teachers told parents and students last month that the classes would no longer be offered through the high school nor counted on transcripts starting next year.
Students can still sign up for the class through Foothill College, which is keeping the class free, Superintendent Don Austin said on Tuesday, but it won't count for high school credit.
The district decided to stop offering the classes after the California Department of Education updated its policy for dual enrollment, Assistant Superintendent of Innovation Jeong Choe said in an email.
Now, community college instructors need a high school teaching credential to give students high school credit, which the Foothill College instructor doesn't have, Choe said.
If an instructor becomes credentialed, then the district would offer the class again tomorrow, Austin told the board on Tuesday.
"This should not be confused with a lack of understanding of the importance of the courses, or a desire to in any way impede students from taking these courses," Austin said.
The state Commission on Teacher Credentialing has a guideline that contradicts the California Department of Education policy. The commission says that a high school credential isn't required for dual enrollment, but this is guidance only, Choe said.
The topic of math wasn't on the meeting agenda, so board members couldn't talk about the public comments.
Related stories
• Dec. 21, Parent wins legal battle with Palo Alto school district over son's math class
• Feb. 16, Judge faults PAUSD's policy on math placement
• March 3, Lawsuit sparks debate over placement of math students in Palo Alto schools