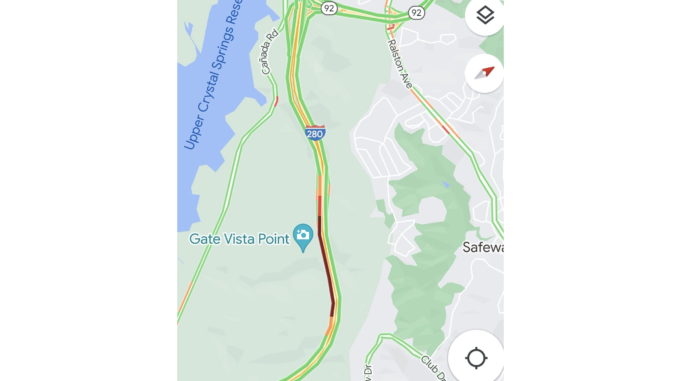 A crash on Interstate 280 that killed a woman and injured a boy was caused by a wrong-way driver who was naked when officers arrived, a CHP spokesman said.
The fatal crash occurred Saturday (April 22) on the freeway just south of Highway 92 near Woodside.
A white Ford sedan driving north in the southbound lanes collided with a southbound black BMW on Saturday, the CHP said.
The BMW's driver, who was 54, was pronounced dead at the scene by emergency personnel, the CHP said. A 14-year-old boy who was a passenger in her car was taken to Stanford Hospital with major injuries.
The driver of the Ford — Constellatia A. Martin, 24, of Campbell — took off her clothes immediately after the crash and was naked when officers apprehended her, said CHP spokesman Art Montiel.
Martin was arrested and taken to Stanford Hospital with minor injuries, the CHP said.
Anyone with information about the crash can call the CHP at (650) 779-2700.