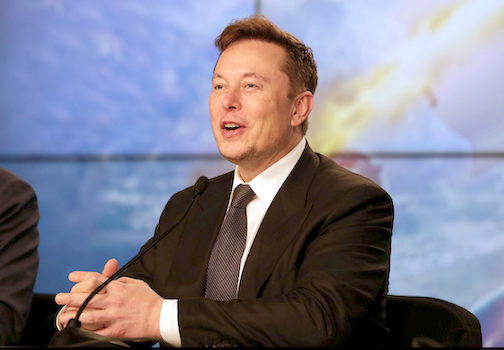 By the Daily Post staff
CEO Elon Musk said this afternoon that he's moving Tesla's headquarters from the Stanford Research Park in Palo Alto to Austin, Texas, where the electric-car maker is building its second U.S. assembly plant, according to CNBC.
Musk said at the company's shareholders meeting in Austin that he's grown sour on California, though he plans to increase production at the company's Fremont plant.
"It's tough for people to afford houses, and people have to come in from far away … There's a limit to how big you can scale in the Bay Area," said Musk, a former Palo Alto resident.
In April 2020, Musk lashed out at Alameda County Health Department officials for keeping his Fremont plant closed, calling their orders "fascist."
Isn't the only big-name company to exit the mid-Peninsula. In the past two years, Palantir, Hewlett Packard and Oracle have left the area.
Tesla, when it was in its startup phase in 2009, moved from San Carlos. Tesla leased a 300,000-square-foot building on Deer Creek Road that Agilent Technologies previously occupied.
"If you want to recruit the best talent, it really is smart to be in the world epicenter for innovation and technology — as opposed to headquartering somewhere else and having to import talent," Tesla spokeswoman Rachel Konrad told the Post on Aug. 18, 2009, when the move to Palo Alto was announced.
"Deer Creek Road in the Stanford Research Park is really like the Park Place address of Silicon Valley," Konrad said.
Then-Palo Alto City Manager Jim Keene said, "Tesla's move is another indicator that Palo Alto is the place to be for the green tech and alternative energy companies that will help solve the daunting global environmental challenges of the 21st century."