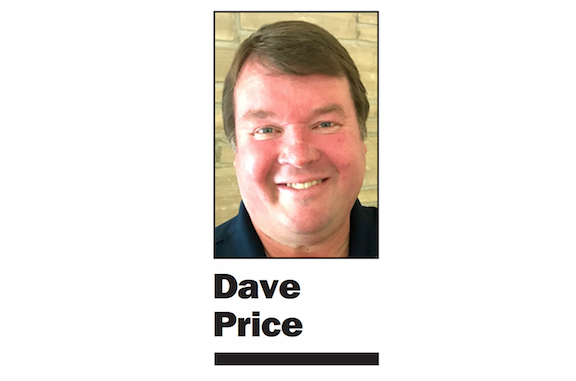 OPINION
BY DAVE PRICE
Daily Post Editor
People should stop criticizing San Francisco Mayor London Breed for going maskless at a Tenderloin jazz club.
"The fact that this is even a story is sad," she said.
Oh, how right she is!
Her snarky critics point out that she violated her own mandates requiring indoor masks.
But there are several things her critics don't understand.
First, she's part of the master class now. We have a two-tier society — in Tier One we have people like you and me who have to follow the rules. In Tier Two, there are special people who are above the rules. They get to make the rules, but they don't need to follow them.
She's new to the master class. She's just learning how it all works. But she has good role models.
Remember when House Speaker Nancy Pelosi was caught on a surveillance camera getting her hair done at a San Francisco salon despite city rules keeping salons closed during the pandemic? Pelosi was treated unfairly by the media, which failed to understand that she needs to have her hair in perfect condition when leading the House of Representatives.
Then there was the unfortunate attention Sen. Dianne Feinstein got for walking through Dulles International Airport without a mask after arguing on the floor of the Senate that there should be a national mask mandate for all airlines and airports.
And we have Gov. Gavin Newsom, who was unfairly criticized for enjoying an expensive meal and wine party at the exclusive French Laundry restaurant in Yountville last November. Clearly, his critics didn't understand that a governor needs to stay in touch with lobbyists and donors, and if it can be done in a festive environment with $1,000 bottles of wine, that's all the better.
As for Mayor Breed, people don't understand the unrelenting stress and tension she faces in that job. She's had a remarkable career trajectory, from Willie Brown's babysitter to the Board of Supervisors and then mayor. If Newsom becomes president in 2024, she will be first in line for consideration as governor.
But while climbing the ladder of politics, her critics forget that she needs to be able to release stress once in a while.
As she put it, she was "feeling the spirit" and decided to dance maskless.
Now the "fun police," as she put it, are demanding that she apologize. But she's the true victim here!
Reporters should be ashamed to even ask her about this. Hopefully Twitter is banning criticism of her!
You may cringe at the idea that there are two classes in America, but the sooner you embrace this fact, the sooner we'll all live happily together.
Editor Dave Price's columns usually appear on Mondays. His email address is price@padailypost.com.