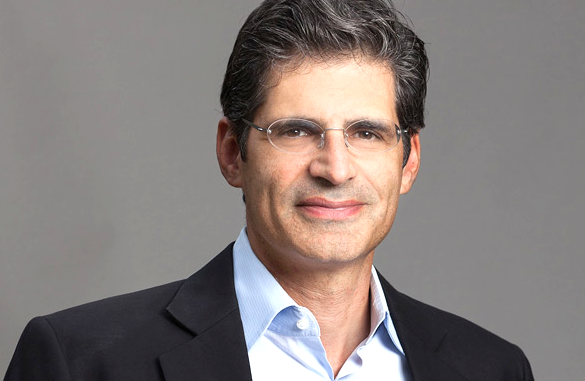 BY EMILY MIBACH
Daily Post Staff Writer
State Sen. Josh Becker, D-Menlo Park, today (March 29) said he wants the state to allow all adults in areas hard hit by Covid, such as East Palo Alto, North Fair Oaks and Belle Haven, to get vaccinated.
On April 15, all Californians over 16 will be eligible to get an appointment. But for residents of areas where Covid has been prevalent, that may not be soon enough, Becker said.
"I can't wait as my neighbors who have been historically left behind are sitting in these hard-hit communities and not getting vaccinated. The stakes are so high. We are talking about life or death," Becker said in a statement.
North Fair Oaks, where there are 1,175 cases per 10,000 residents, has seen 32% of its residents get vaccinated.
In East Palo Alto, there are 1,464 cases per 10,000 residents and 23.8% of its residents are vaccinated.
In Menlo Park's Belle Haven neighborhood, there have been 1,351 cases per 10,000 and about 36% of its residents have been vaccinated, according to census tract information.
Countywide, 44.2% of residents have been vaccinated.
Atherton has one of the highest vaccination rates in the county at 74.7% and Menlo Park as a whole has a vaccination rate of 46.6%.
North Fair Oaks, East Palo Alto and other similar areas have left behind in terms of vaccinations, Becker said in an interview. He said now is the time to make sure residents of these hard-hit areas get their vaccines.
"If we relax the criteria, we can make it easier for residents in these communities to get their shot," Becker said.
Becker said the key to helping communities such as East Palo Alto and North Fair Oaks to catch up with the rest of the county, is to make it easier to get vaccinations.
One reason county officials have pointed to East Palo Alto's low vaccination rates is residents perhaps not being eligible to get vaccinated. For instance, 6.9% of East Palo Alto residents are over 65 years old, according to census data. Meanwhile, 22.4% of residents in Atherton are 65 years or older.
Others may not be officially employed as a caretaker or child care provider, Becker said.
Becker said he knows someone who, although she regularly watches seven children a day, had not gotten her vaccination yet because she is not a registered childcare provider.
Becker said when people feel like they do not fit neatly in one of the state's criteria, they will not get vaccinated in hopes someone else will.
Another way to improve vaccination access would be to make it easier for people to get their appointments. Becker pointed out that this two-pronged process for getting a vaccination appointment he's seen where a resident must go and sign an "attestation form" to declare they can get vaccinated and then later go get vaccinated.
"Some of these people are working two or three jobs, they may not have the time to go through this process," Becker said.
Becker did praise San Mateo County officials for shifting away from the mass vaccination sites it was holding at SFO and the San Mateo County Event Center to pop up smaller vaccination clinics around the county in hard-hit areas.
Deputy County Manager Justin Mates told the North Fair Oaks Community Council on Thursday that some 1,500 vaccines had been administered last week to North Fair Oaks and Redwood City residents.
ᐧ